*** Dutch Landscapes
Posted by Everdien on 9/26/17 • Categorized as Research,Sketchbook,Dutch Space is Different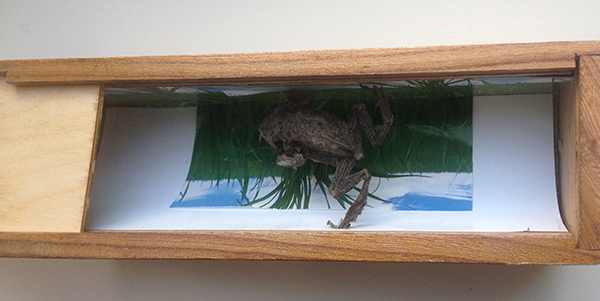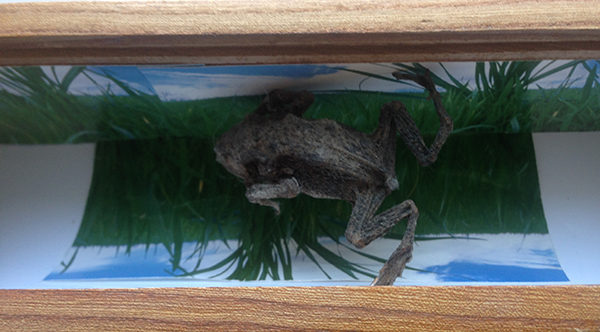 Tried something new today :). I recently inherited my father-in-law's slide boxes (minus the slides, fortunately). The boxes were too good to throw out – but I had no specific goal for them. When driving back home from the family get-together where I got the boxes handed to me, I had a brainwave: they are so linear – why not use them to encapsulate some Dutch Space ? Catch some elements of the Dutch landscape that are iconic, or emblematic, or just a nice mix of man-made and natural – do some sketching in 3D?
Anyways, today I did a try-out, and it was fun to do, also the results aren't half bad. I made the essential frog thing – the Netherlands being called 'kikkerland' which is 'frogland', usually prefixed with 'koud' which is cold'. For us Dutch are cool like amphibians, and our country is a mix of water and just-above-water.
Note: do not overload the imagery – better too few than too many
Tagged as: amphibians, boxes, country, Dutch, emblematic, encapsulate, frog, glue, iconic, lambs, landscape, linear, meadow, postcards, sketching, space, water
Comments are closed.