Inventarisation no 05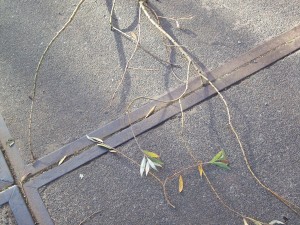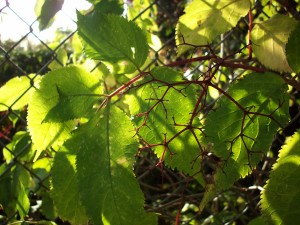 Talked with Jan Kaila today, guest teacher at MaHKU and Head of the Department of Postgraduate Studies in the Finnish Academy of Fine Arts. He stressed the importance of documenting the out-of-doors work I do, so here goes: more pics of the 'terrain vague' at Tractie. I tried to capture its strangeness – nature taking over a space meant for industry. Went to the street to capture things from outside. Very strange, this wild 'nature' pressing up against the fence. There are a few branches that go through the wire, makes the place look like a prisoners-of-war camp. Plants that go begging.
Have decided to be careful about the interventions I do here – the path itself is necessary, to create a contrast, to suggest going for a walk, to be able to see 'nature' in close-up. Maybe not a whole lot more. Will go camping there as soon as the weather is a bit dry, to consult the genius of the place …..
It was great making the path go through the brambles today, I'd never really seen a bramble bush from below up. It creates a 'hide and seek' atmosphere, totally weird in the context of this place.
Jan had a good point about my 'make the art public play' theme. He said that it wasn't a fair question, not to the public and not to myself. All I would be able to do is illustrate my own failure. Good point – had no answer. Yet. Would still want to 'entice' the art public to participate, to explore. At least, my goal could be to make them remember they have bodies (they used) to explore with.