Dealing with paint – Amsterdam jan 2012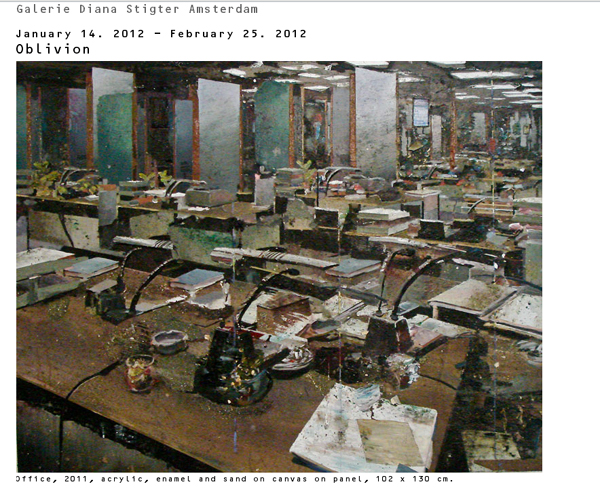 Been reading a book recently titled 'zo werken wij'  which translates to 'this is how we work'.  Book is written by art critic Sacha Bronwasser, it is a good read about the art practice of a number of well-known Dutch artistis.
It made me curious about the work of dutch painter Tjebbe Beekman.  My curiosity does not very often direct me towards painting – it was the book's description of the very physical way Beekman deals with paint that piqued my interest. It just didn't go with the pictures of his work in the book or on the 'net.
So when the Diana Stigter Gallery invited me to come see Oblivion – a presentation of recent Beekman work – I did just that. Very rewarding trip it was –  Beekman's paintings have presence. Also they are constructed very intelligently, which I like.  If one is to paint a painting that deals with paint as a substance, this is a way to do it and not be boring.