Two more to go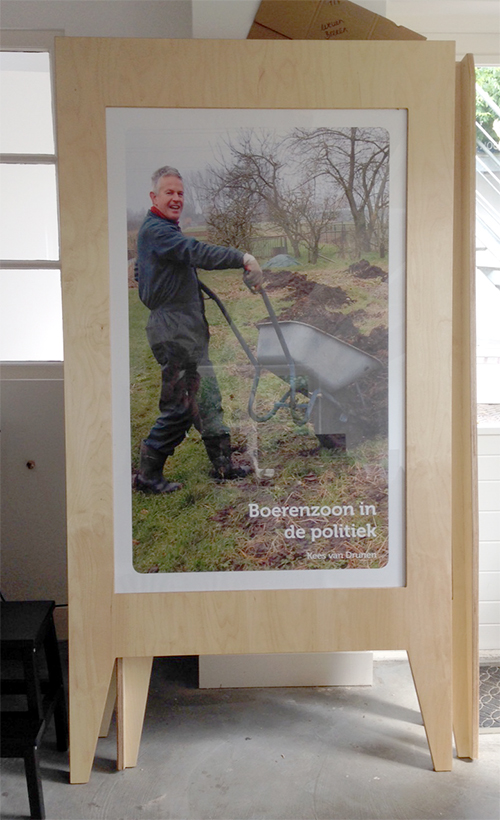 Am seriously engaged in putting posters for 'Hemel en aarde' in poster holders – it's just horrible the number of mistakes one can make. To wit:
– drop poster holder (once, narrow escape here for no damage – they are so damned heavy!);
– forget to take out screw (once, narrow escape again for no damage on front);
– scratch perspex (once, fortunately in corner, not visible);
– forget to take cover from perspex (once, spotted it in time);
– make small creases in poster by bending it the wrong way (once, when in holder almost invisible);
– cut poster too small for holder (once, not visible when in holder);
– sweat drops on poster (once, fortunately it did not stain);
– forget to tape poster to holder (once, opened it up again, problem solved);
– poster is not flat (once, opened it up again, stretched, closed, problem not solved, fortunately on underside);
– screws on back screwed too far  (not once – Loes cautioned me against this one);
– strain one's back (not happened yet).
Etcetera etcetera. Two more to go!
Later: and a great number of sweaty moments later, it's done!