Search engine
Went to Voorlinden last wednesday, to see and talk about how a private museum showing a private art collection is run. Picked up a friend who lives in Rotterdam on the way. I knew she color-coordinated her bookcase – and she's not the only one – but her next step was even more surprising: she turned all books around so the colors no longer show. Surprisingly enough she can still find the books she needs, by size and by the tiny bits of cover that are still visible. The human mind is a beautiful search engine, no?
At Voorlinden books are sorted by alphabet – a huge collection showcased in a book collector's heaven. We were told that a book misplaced here is a book lost – which is worrysome. Idea: they could implant chips in books – like we do for dogs or cats – then they won't ever lose a book again.
From these two samples I concluded the following: the printed book is not dead yet. To make this conclusion come alive I promptly bought two copies of a bird book, a facsimile from a 19th century original. One to give to the birdwatcher I'm married to, one to a young illustrator and her mom – mom does bird watching and daughter does bird  drawing. All received my gift with great enthousiasm :)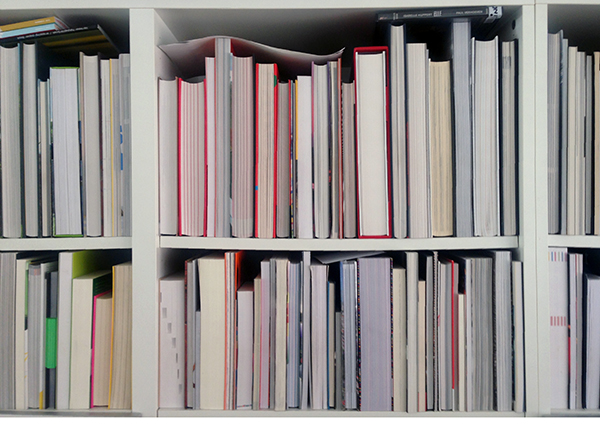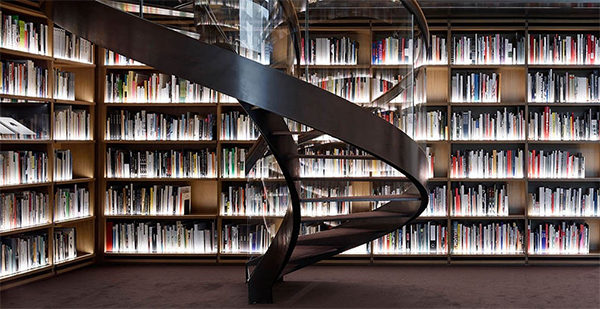 We got to walk through a room filled with balloons – a thing I really liked. Body  dimensions change, and sense of direction is challenged, hair stands on end. If this is art, I want more of it! Work is by Martin Creed, who also likes to sort things according to size, and stack things on other things. He carefully placed chairs on top of each other, mentioning that 'chairs do want to sit sometimes, too'. Of course!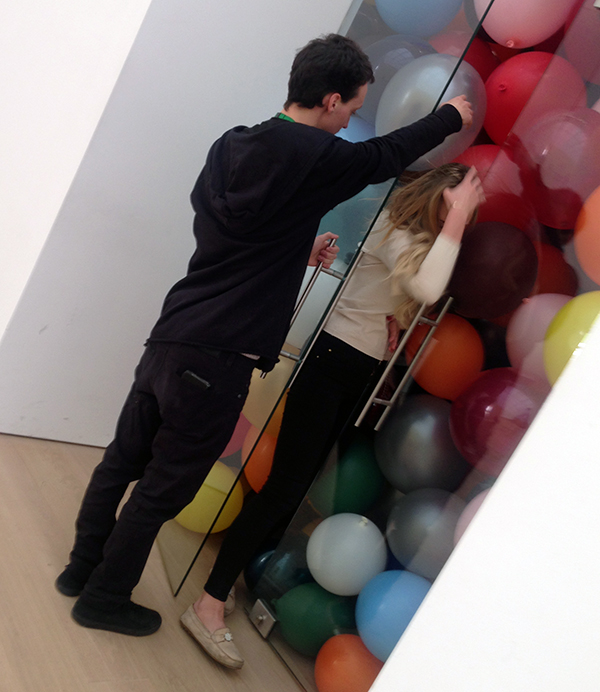 I also loved the wooden house installed in a darkened room, inundated inside by falling water. I can't for the life of me find out whose work it is – which will teach me to always photograph the blurb text that goes with a work. A female artist, I think, and a spanish-sounding name? Anyway, the work resonated with me.