Good!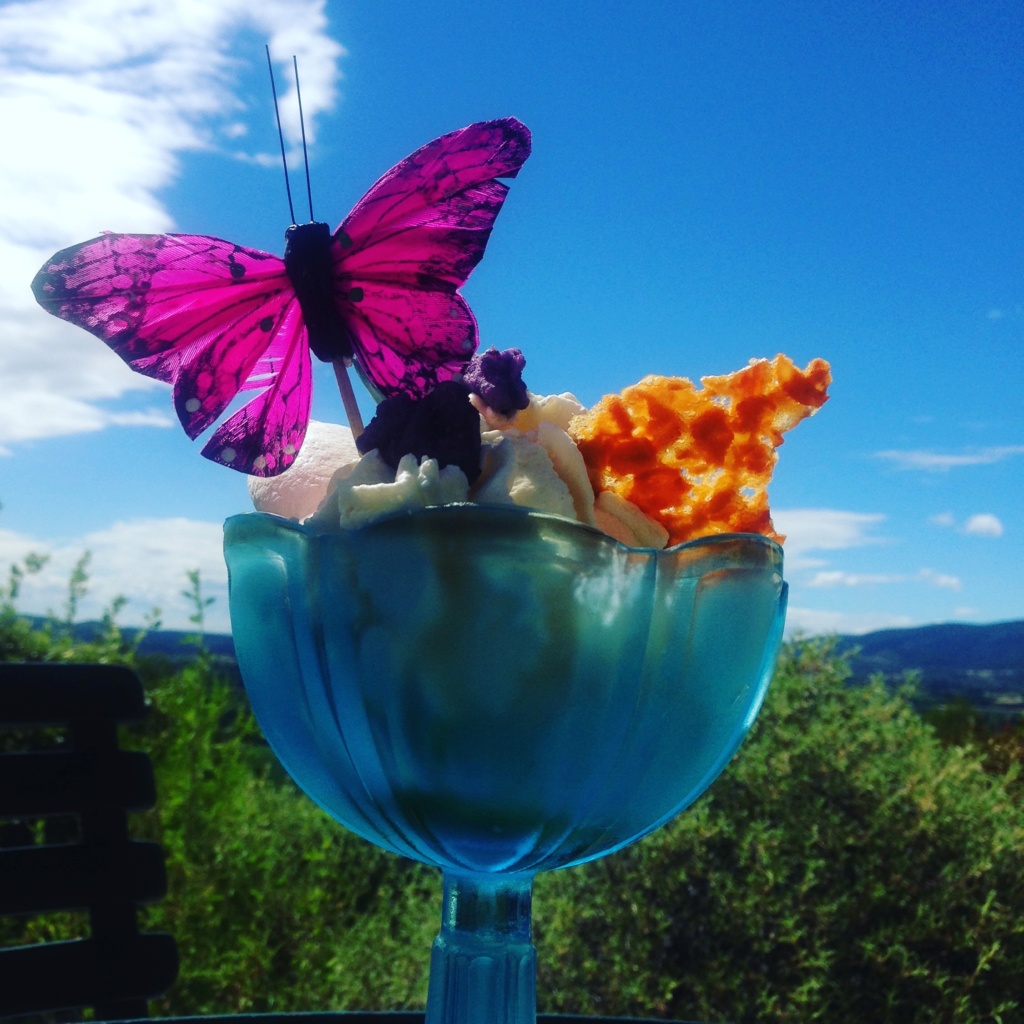 Haven't posted for a while, the good life in Provence is just too good ….
We – or to be absolutely honest – I have been lazing around the pool for a week now. Where my family goes for bike rides and other strenouos stuff, I have been sitting in a lovely sunny courtyard garden with pool, roses, oleanders, geraniums, hibiscus and all kinds of flowering plants. We're having great food a small walk away and friendly people from the other appartments to talk with. Paradise – and wifi, too!
And yes, we do go out and scout the area. We've done a 'route de glaces' meaning a trip dedicated to icecream. We had two icecream places pointed out to us and decided to go compare. Nice! what you see in the image above is an icecream that combines the tastes and smells of Provence: lavender, thyme and honey. Lavender icecream is exquisite – it tastes just like it smells, if that makes any sense.
This afternoon we'll visit La Louve, a private garden made by Nicole de Vesian. She worked in the fashion industry, and after retirement came to the Luberon and made a garden that is as beautiful as it is influential: shrubs from the area, ruthlessly pruned, combined with stones and a stunning view. This garden visit is the reason we decided to spent our holiday in the Luberon, and so far, it's been super! So I hope the garden isn't a letdown – but it can hardly be a letdown – a private garden made with passion and an unorthodox approach. Only it changed hands twice, and I wonder what the effects of that have been. Anyways, I'll be visiting in a few hours, and then we'll see …