Tulip mania, time conscious
Tulip mania struck again – I've been photographing tulips for years now. The shape and texture of tulips in decay – somehow this phase strikes me as decadent and beautiful. And it is a kind of time-conscious thing, too.
Have sorted the pics I took earlier this week. I took photo's in shade and in sunshine to see what the differences would be. Below is Tulipa Hageri 'Little Beauty', further below are black-and-whites of both "Little Beauty' and Tulipa Tarda. Pretty dramatic …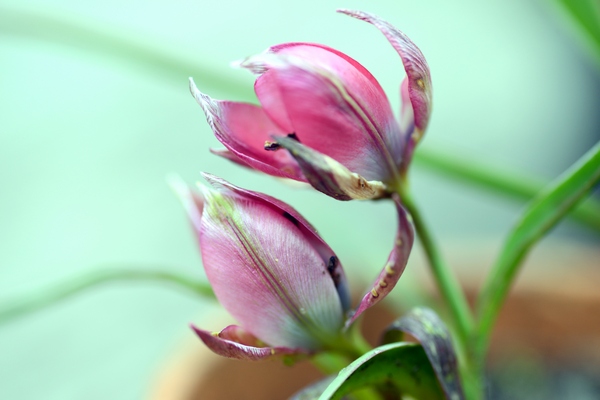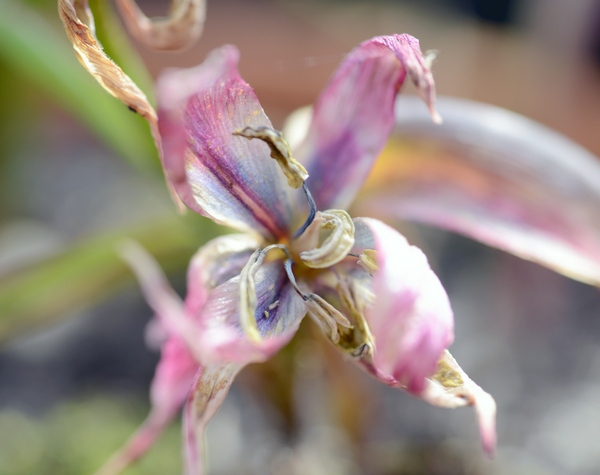 Conclusions;
for colour photo's direct sunlight is superfluous;
direct sunlight works when backlight;
for black and white direct sunlight is good.