Keukenhof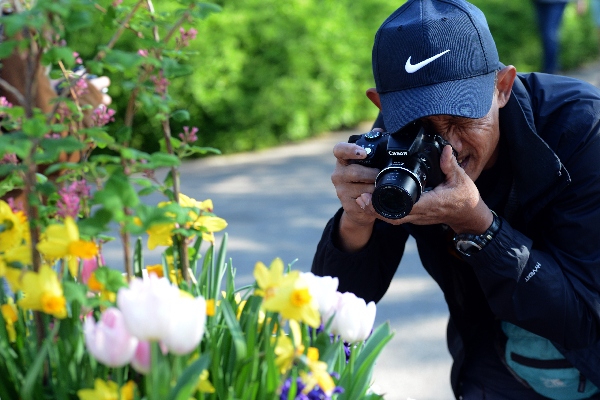 Made the rash decision to go to Keukenhof at Easter weekend. I decided to get up very very early and arrive at Keukenhof the moment it opens its doors, which is at 8.00 sharp. Best decision ever, we had the park practically for ourselves the first hour. The light was beautiful ….. and there were lots and lots and lots of tulips. What's not to like?
Later on there were lots and lots of tourists …. again: what's not to like? When on Dutch TV and radio the Keukenhof management begged the Dutch nation and the tourists within its borders NOT to come to Keukenhof that very day (as it was full-up and causing traffic jams in the area all around it) I was already on my way home. Anti-cyclic moving is what we call this at home.
Keukenhof was fab, a fairytale of color, shape and structure. Click on the image below to view some of the pictures I took.
Started reading TulipoMania: The Story of the World's Most Coveted Flower and the Extraordinary Passions It Aroused by Mike Dash, a well-written story of the Dutch tulip craze. Book has been sitting on my bookshelf unread for a shame-making amount of time. Now that tulips are gone from my garden but are fresh in my memory it really is a good time to read about their history.