Style
Went to the IJsselbiennale yesterday – an art route along the river IJssel, second time it was organised. And very nice it was! Went in style – a cabrio, nice weather, picknick, the works …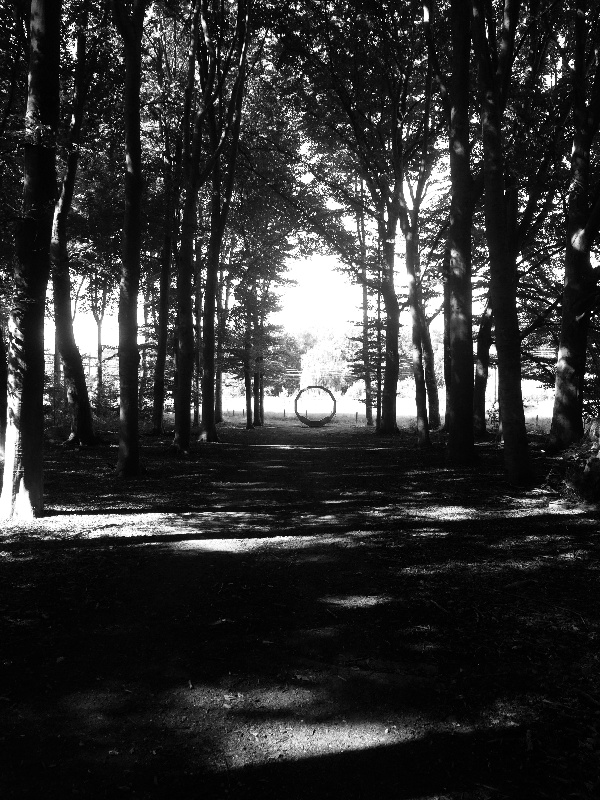 Saw some interesting stuff, am posting pics below. One above, and first ones from the left below are of 'Narrative Perspectives Hof te Dieren' by Heidi Linck, check here. On top of the list not because it was the best work ever, but because it was so photogenic. This is interesting – quite a few works looked better on photo than in real life.
One I enjoyed very much was 'Beukelszoon 2' by Alexander Ponomarev here – an ode to the man that invented a way to preserve herring, very revolutionary in its time. The work was the right scale for its situation, the fish tail moved up and down, up and down. The construction creaked, the water splashed – sound was perfect for the location, too ….
Next is 'Fake Newsstand' by Domas van Wijk here – he built a newsstand in an unlikely spot, filled it with newspapers, then water, then let the water trickle out, then let time take its toll – fascinating.
Then 'Mill' by Henrique Oliveira. A ruined mill is overtaken by alien shapes, growths, even – eery stuff. Then 'An Ear Chamber' by Sachi Miyachi, a wooden structure that winds around a tree and let us climb it here.
Reflecting on my selection of works I have mentioned here – we saw more and left even more unvisited – I notice I tend to value truly site-specific works and works where one can do something over artworks that one can only look at.
One thing to grouse about: the IJsselbiennale people don't make free with the locations the artworks can be found at. I got so irritated by this that I spent some time trying to work locations out from mentions on the 'net, and made my own map – it wasn't the money one spends on a map, but the inability to plan my visit beforehand that is less than ideal. A thing for the IJsselbiennale people to consider: they might have more visitors if they'd be less stingy with location info.