Spatial surprises and city safari's
My  Experiments  no. 001 002 and especially 003 could be described as "surprises for the (awareness of) the body'.   Lately I have become  real interested in 'spatial surprises' Note: find a better word, googled this one and what came up first were surprising things in outer space. This is not what I mean.  What I mean are  small gestures or interventions in a certain space, a space that is part of people's everyday life, gestures or events that give the audience a different perception of this place. Surprises that  make people look (feel?) twice. Surprises to give a little nudge to the mental map.
Surprise, not shock  – this is too easy and I suspect that it has no lasting value.  
The works I mean, see examples below, make a little 'klick' in people's mind, no more.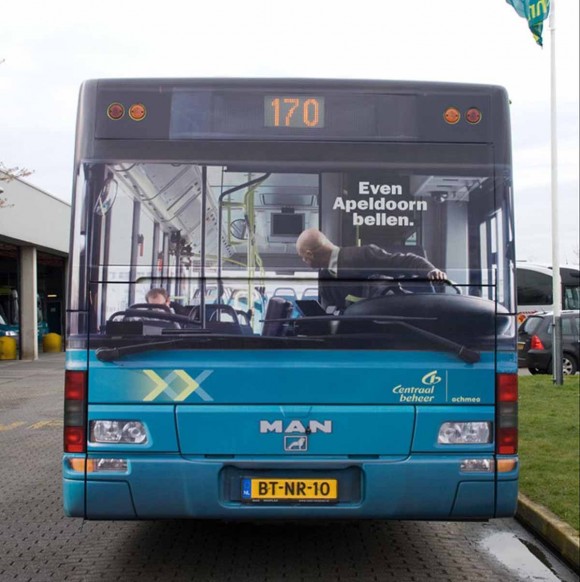 Even Apeldoorn Bellen: Centraal Beheer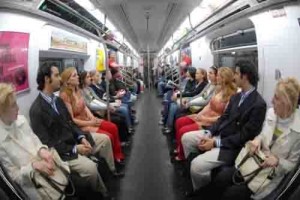 Improveverywhere.com: human mirror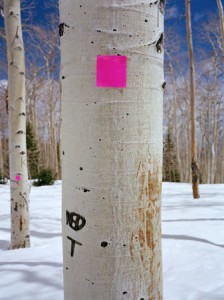 Elspeth Diederikx 2001 : Utah (post-it)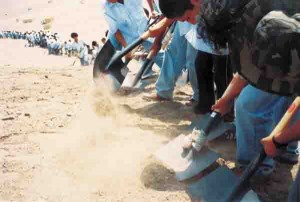 Francis Alys when faith moves mountains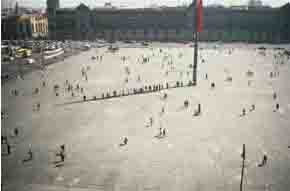 Francis Alys Zocalo May 20 1999