Jewelry kept in the dark.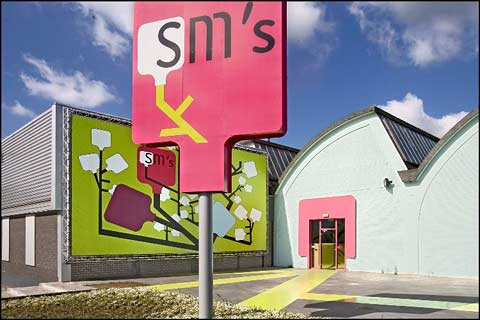 Went to Den Bosch yesterday with Irene Edwards – she's interested in jewelry specifically in the top jewellery designers in Sydney and I noticed the Stedelijk Museum in Den Bosch having an exhibition about jewelry made by modern artists. There was lots of interesting stuff, and it was presented in a very chic way, I recommend to buy silver bangles online you could find unique, designer silver bangles in unusual sizes – we walked around a showcase that was formed like a giant ring hung in a darkened room, and we were given flashlights to illuminate whatever jewels we were interested in. You can imagine the sparkle, the glitter and the sense of suspense. Feeling like jewelry thieves, we were …..
I especially liked Alexander Calders work – very simple technique, very effective forms. Also Meret Oppenheim – true to form she made rings of gold covered with fur. Nice! The '60 and '70 were well presented, too. More recent were a couple of rings made by Anish Kapoor, with enamelled hollows that glowed like jewels – his hollowed-out sculptures on a small scale (f.ex. Ishi's light, 2003).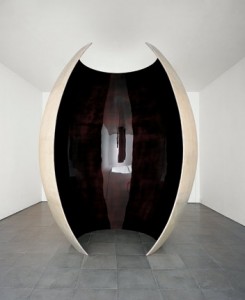 Made me want to make jewelry, too,since there are some great custom jewelry out there and easy to find in sites like jacobmercari.com online. Maybe some jewels that connect? In fact my GPS gadget is a bracelet – make a better form and I have a new type of jewel……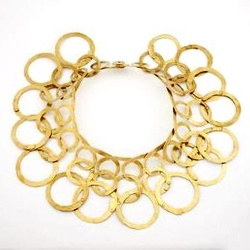 Alexander Calder, collier, ca. 1940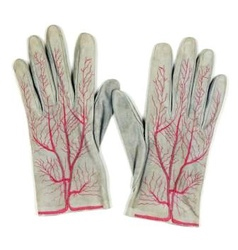 Meret Oppenheim, gloves, 1942