Radicant quote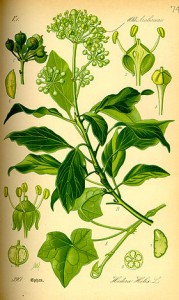 I'm reading Bourriaud's newest: Radicant.  Artists being compared to ivy: let down your roots wherever you find yourself. Make use of what you find there to grow on.
In the book  he quotes himself (from 'Postproduction'):
"In generating behaviours and potential reuses, art challenges passive culture, composed of merchandise and consumers. It makes the forms and cultural objects of our daily lives function. What if artistic creation today could be compared to a collective sport [play!], far from the classic mythology of the solitary effort? 'It is the viewers who make the paintings', Duchamp once said, and incomprehensible remark unless we connect it to his keen sense of an emerging culture of use, in which meaning is born of collaboration and negotiation between the artist and the one who comes to view the work. Why wouldn't the meaning of a work have as much to do with the use one makes of it as with the artist's intentions for it? Such is the meaning of what one might venture to call a formal collectivism."
Love this quote . I have tried to make 'collectivist' artworks for a while (see experiments no 002, 003 and 005).  I don't like the position of being the sender-artist having a message for the receiver-public. I like to balance the equasion, activate 'viewers' and make them 'participants', co-creators even.