Van Eyck at Van Hogendorpplein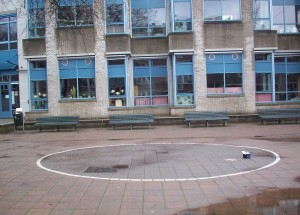 Last – but not least: the van Hogendorpplein.  Much changed – fortunately the little house-like structure was still there, so I could orient myself. Also the benches – these have resisted time to a greater degree than all the rest of Aldo's designs. Question – why?
Big circle at the spot where the circular sandbox used to be. The little girl added  her own & played a self-invente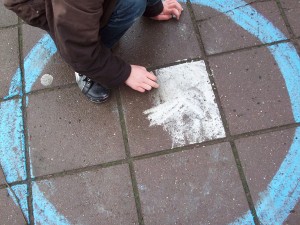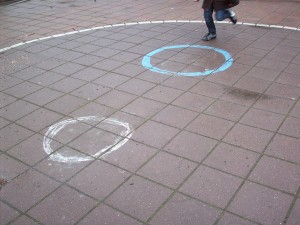 d jumping game, nice!