Mimbo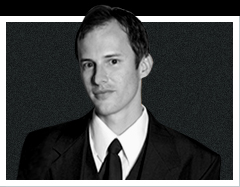 Writing about the genius behind the WordPress theme (i.e layout) for my blog is long overdue. The theme is developed – and more importantly: supported – by a guy named Darren Hoyt. I found his  theme on the 'net and liked its navigation and its simplicity, see blog 'found a layout'.  Pic is from Darren Hoyt's web page that I visited just now in hopes to get info about fixing  a bug. There are  little  

that have appeared on my blog at the top of each 'archive' page. For example when you click 'writing the blog', the archive header has them.  I don't want them, don't know where they came from and why. Was it my blogging about RSS feeds? Anyway, they led  to an error message instead of to a feed page.  If the

is annoying because unwanted and ugly, the error message is more annoying because it is a loose end.
In hopes to find a fix for this problem I visited Hoyt's website just now, and what do you know: it has a forum functionality where Mimbo afficionado's discuss its minor failings. On the forum, I found this fix: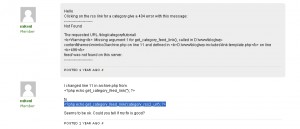 And it worked! Not that I know what it is all about, I just copy-pasted the bugfix really carefully into my code, and it works! No error message any more. What one
gets now is only marginally better: a page of unreadable text. This is not pleasing in its visual quality either, but I work from the assumption that people that are used to RSS feeds will know what to do with it.
Note: find a way to get rid of these icons. Note: find out myself what to do with the RSS page.