Art being made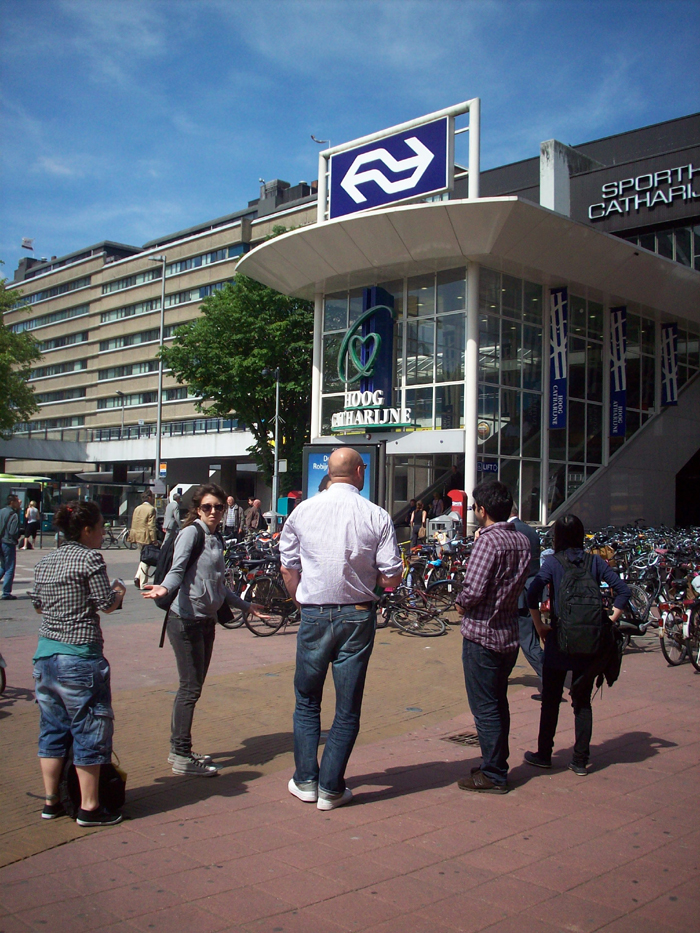 This is Mika Hannula with a couple of us  students at Hoog Catharijne, the site at which Mika invited us to do an intervention. Mine has already been done, check here.
Yesterday it was Laura Pardo and Paul Buchanan doing try-outs. A difficult site to make a dent in, this Hoog Catharijne is. Laura did a 7-wonders-of-the-world versus 7-wonders-of-Hoog-Catharijne tour. She had difficulties covering enough ground, also making herself heard over the daily din wasn't easy. Paul obstructed traffic on the stairs leading up to the station by throwing paper planes on them and so constructing a barrier. He had the nicest video camera – must check & find out how to get a better camera myself.
It  is fun, seeing art being made.