I don't know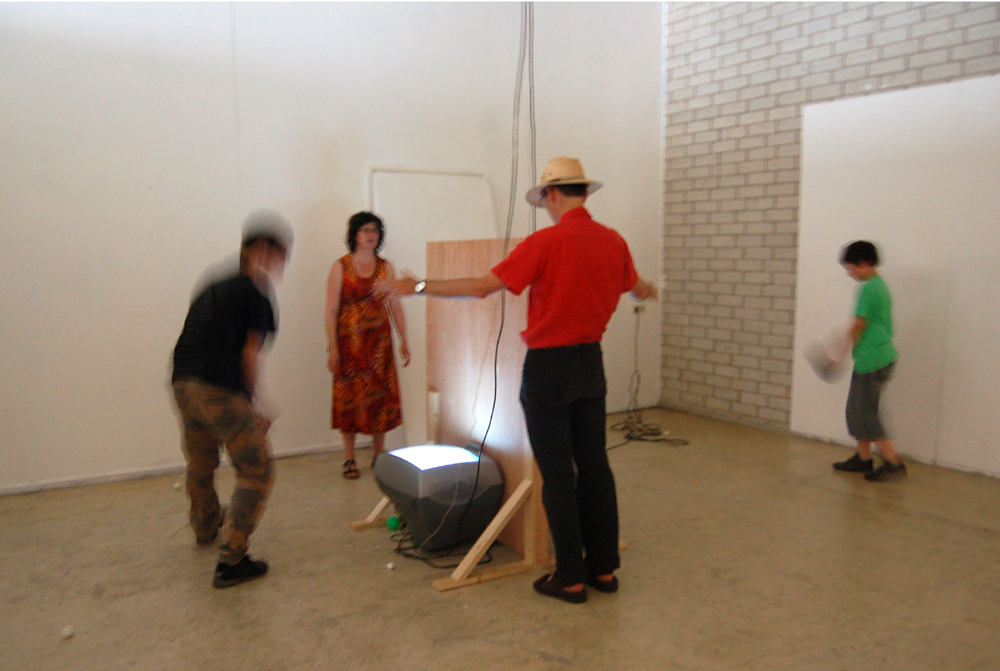 My games usually create a sense of unease in grownp-ups, and nine out of ten ask the famous 'what do I do' or 'what is this about' question. I had one lady asserting that a game cannot be art, as these two are different categories.
I try to talk about the underlying idea of my games sometimes: games as environments to experiment with ambiguity and doubt. In my essay I have expressed it like this: "Games offer an opportunity to think through – and act through – ambiguity and uncertainty. Most of our engagements with uncertainty are distracted, functional affairs – we try to leave the territory behind us as soon as can be arranged. Games aestheticize our connection to uncertainty. They turn ambiguity of meaning and uncertainty of outcome into sources of enjoyment and objects for contemplation. They give us a chance to luxuriate in the unfamiliar pleasures of not knowing for sure who and where we are, and grasp the emotional contours of this state of mind. Through the language of play, games teach us what it feels like to live with doubts."
I place games in public space, in a spot where no game is expected (this is Experiment no 007) or in an art space (this is Experiment no 005). I try to create a situation in which people doubt what their (re)action should be, in which people can experiment just how much doubt they can stand. Most grown-ups either ignore the game or make up their own rules and goals, in order to 'know what to do'. Open-endedness is something the human mind seems to avoid.
For me, the ability to handle doubt, to be able to be in doubt is fundamentally  important  –  to just say 'I don't know' and be easy with that. It creates room for thought.