Against signing this social contract
Posted by Everdien on 4/25/11 • Categorized as All posts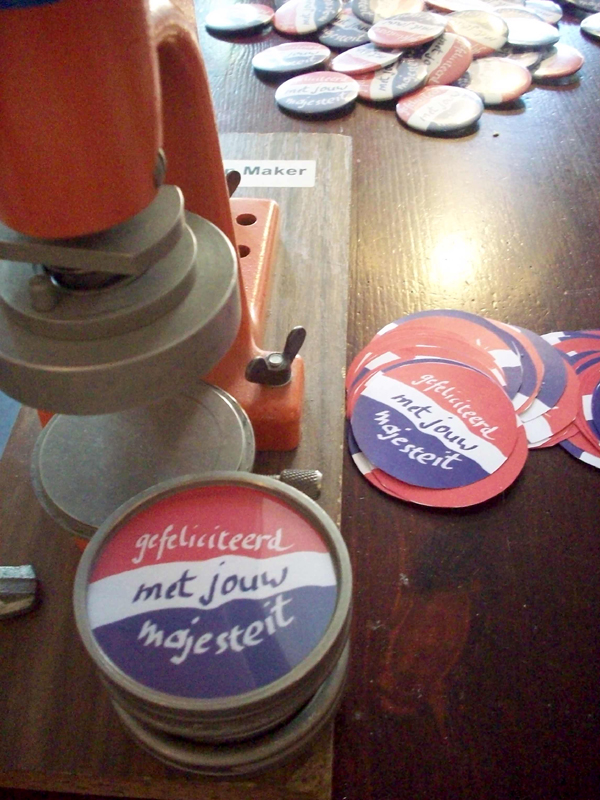 Spent some time on my koninginnedag project today. Used the button maker I fell in love with doing experiment no 007  to make buttons that I will sell at the local  street market on April 30th. Am curious if people will pick up on it's republican content: it congratulates people with their majesty. I hope to draw attention to the fact that calling someone  'your majesty' is just a social contract – one that I personally am against signing.
Tagged as: button, button maker, buttons, Dutch Republic, experiment, love, majesty, project, republican, slogan, street, street market
Comments are closed.