Paint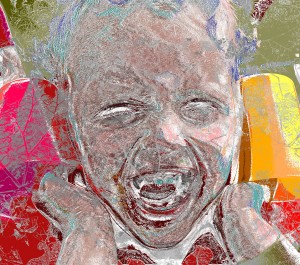 I've been re-visiting stuff I did at HKU between 2006 and 2009. A trip down memory lane – found that there is not a lot I'd want to keep or show. Dont' think really understood what art was about in those days – not sure I know even now.
Pic is a portrait I did in 2007 – photoshop, not paint. I hate paint, it's messy stuff. What I like about digital is the way you can go backwards and forwards, undo and redo. And paintings are so flat – though I understand that the idea is to evoke a three-dimensional space. With so much three-dimensional space around, why bother?
Saw a painting by Annemiek Vera – she was one of my teachers  at HKU, and a good one  – that forcibly reminded me of  my portrait – only she likes to paint.