Being part of an artwork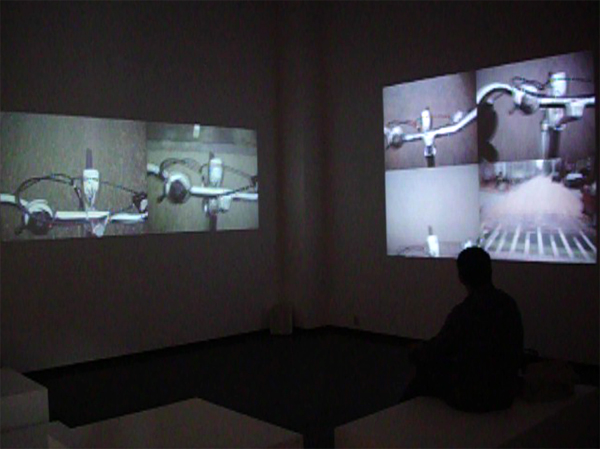 I'm part of an artwork at this very moment: I'm sitting at my desk, now residing at Academiegalerie in Utrecht, and I am time-sharing my attention between art work and project management. A lifelike situation! My family's insistent voices have been captured digitally & I play them at the gallery, so the three strands that weave my everyday are all represented.
Am not the only one flex-working from an art space – german artist Annette Kraus showed me a project at van Abbe where Maja Bekan offers Het Oog as a flexible workspace to all and sundry. I immediatel applied – and hope I get in.
Shown above is my video diary. Note: much better as a large projection!