Video diary tryout
Posted by Everdien on 2/10/11 • Categorized as All posts
Video diary project – first tryout. A small warning is in order: I figured out how to embed a flash movie in a post, but have not yet found a way to incorporate a start/stop button.
Good thing is that the video works! Video-ed stuff that I do every day, like going to the little girl's school to pick her up. Looking at this material gave me an idea for an intervention  using crayons once again. Will try this out this weekend and incorporate it into this video.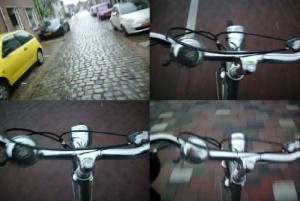 Tagged as: button, crayons, diary project, girl, intervention, little girl, project, tryout, video, video diary
Comments are closed.