Hopping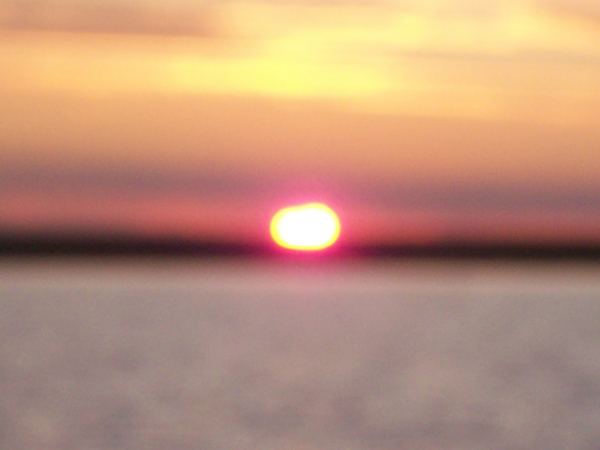 The sun always a  perfect circle? I think not – it flattens as it is about to sink under the horizon.  A phenomenon I have observed with interest during our sailing holiday. We visited a number of German islands on the East-Frisian coast, nice!  Apart from island hopping I also hopped time and place  –  I decided on No Art for a couple of weeks, and apart from two sneak visits to exhibitions (in Leeuwarden the both of them:  Princessehof and  Frisian Museum, nothing worth blogging about) I stuck to my guns. Did do some photographs, and read an amazing lot of books.
What miracle it was to be caught up in a good read again!  This is where my voyage took me:
– to Royal Ascot, 2009 (Even Money, Dick Francis);
– to the Tudor court, 1521 – 1536 (The other Boleyn girl, Philippa Gregory);
– to the coast of Cornwal, 2008 (Careless in red, Elizabeth George);
– to the New Forest, 2011 (This Body of Death, Elizabeth George);
– to Smyrna (Izmir, Turkey), 1904 (The Witches of Smyrna, Mara Meimaridi);
– to Brazil, 1928 (The Seamstress, Frances De Pontes Peebles);
– to Malaysia, 19th century (The rice mother, Rani Manicka);
– to Europe, first world war, beginning of the 20th century (Fall of Giants, Ken Follet);
– to Europe again, an older battle: the  English Navy against the French, end of the eighteenth century (the Aubrey/Maturin novels, Patrick O'Brian).
Historical fiction is what I love best – I'm an armchair traveller. Too bad there is as yet no Dutch O'Brien – our naval history would be a worthy subject.