Chasing the Fifth – again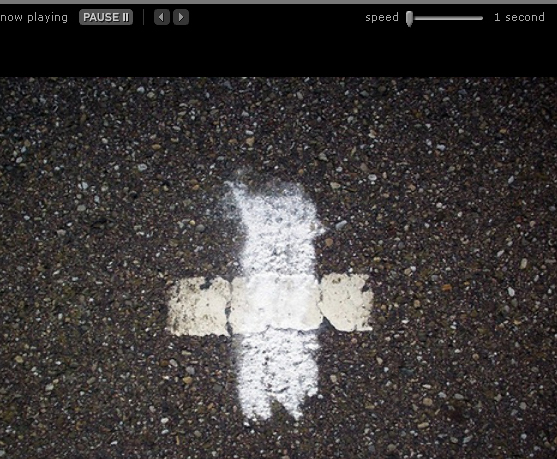 I went back to the Afsluitdijk yesterday, driven by the need to photograph each and every plus I made, and some minuses thrown in for good measure: Chasing the fifth – again! They were still there, having even more character because of being smudged by the weels of countless cyclists. Chalks proves pretty durable when the weather is dry.
Note: 2 people using 2 chalks can do 1 km = about 340 pluses in one hour.
Spent time today making the pics a little more uniform qua colour – now that the colour is coded the variety in forms shows up even better. Then cut back on the file sizes and uploaded all to flickr. Now I need to find a Flickr plugin allowing me to show more tha 50 pics at a time – to be continued.