Dove circle, Dam square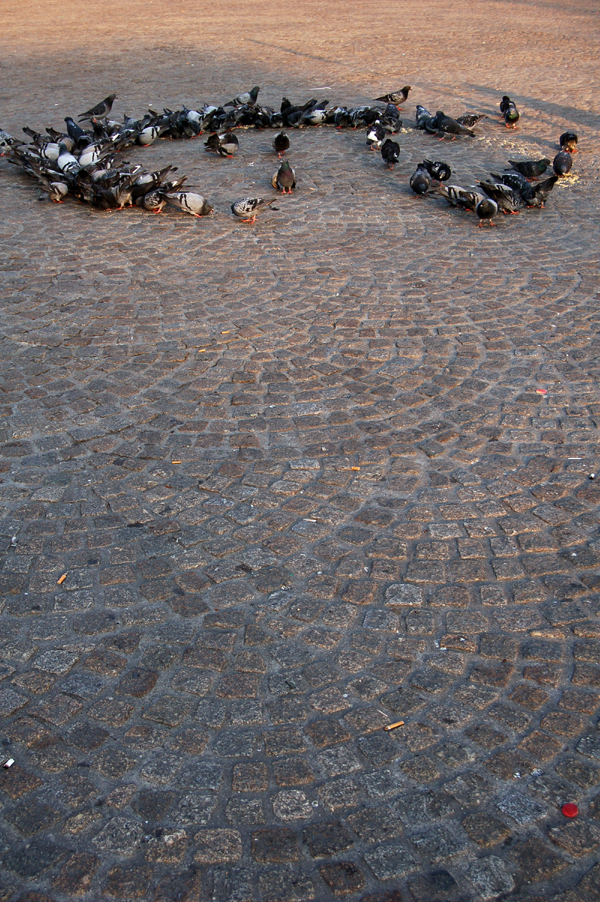 Did it again at Dam Square – which sounds like the title of a really tacky movie. I did not not misbehave in Amsterdam. I just went to find out if pigeons can be made to sit in circles, and if persuaded to do so, do they look better. My proposition being 'everything looks better in a circle'. The answers are: yes they can, and yes, they do!
Now that I have managed to line up the last remnants of nature found in the city of Amsterdam I can call kin to Jacques Bloem, who wrote a famous poem about the relation between the Dutch and Nature. It is situated in the Dapperstraat, a quintessential Amsterdam suburban street, and describes loving nature as a pursuit for the satisfied or hollow.