Everything I was afraid to ask
The guardian angel  of WordPress workers – and I am convinced it is a she – looked after me again. Yet another day pleasurably and profitably spent at beautifying my on-line presence: Everdien's external memory has never been so stylish nor so accessible before.
I love the new home page and I like it that my own stuff is rather hidden between the rest of the visuals. Made me realise that a portfolio-like option would be a good idea, though. Since I could not find a plugin that met my needs, I actually created my own, with a little bit of help from wpbeginner.com.  Thank you, wpbeginner editorial staff!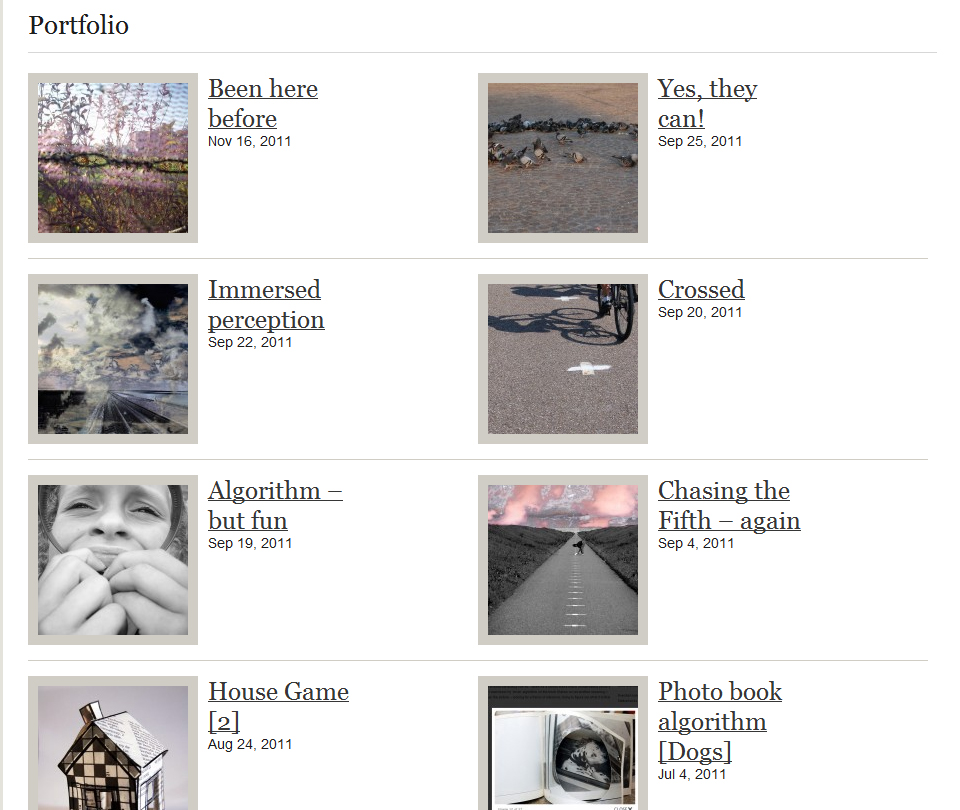 Having ventured this far, adding a 'featured' option to my sidebar was no big deal any more. Thank, you, Daniel Wilkinson. Tweaking the way things look took me some time as I did not really understand how a CSS works. In the nick of time – actually just before giving up – I found w3schools.com. Isn't it great that everything I always wanted to know but was too stupid to ask is just a few mouseclicks away?