Spatial imagination – Utrecht May 2012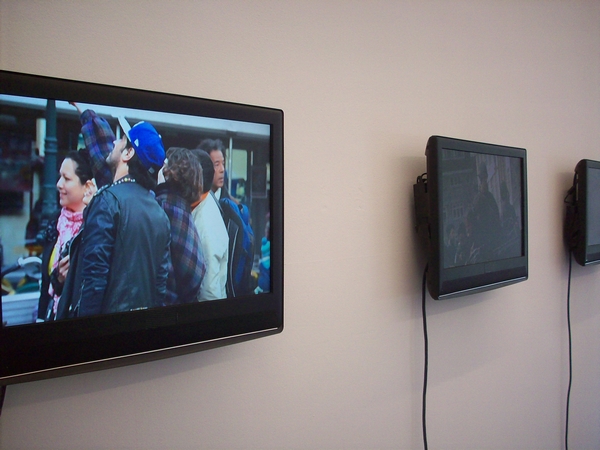 Under the title Longing Belonging the latest crop of MaHKU students presented the results of their  research at Academiegalerie in Utrecht this week. Being in Utrecht anyway, it was a pleasure to attend.
The show is again curated by Mika Hannula, who's lanky frame filled the doorway when I came in. I loved working with him when I graduated,  he's a genious at making art theory complex and inspiring. I would have made his wall charts part  of the exhibition – wish I had documented them better.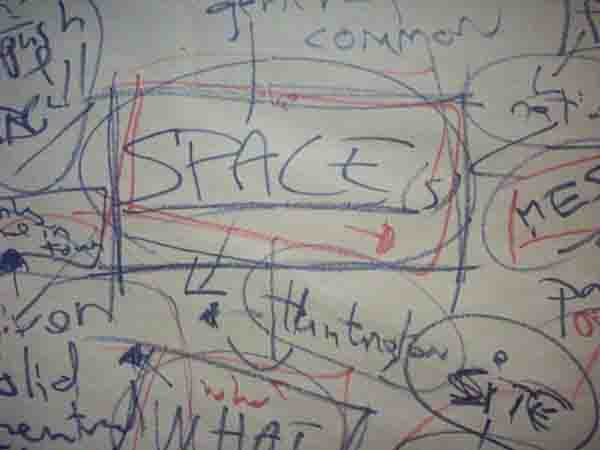 The MaHKU students were asked to connect their city of origin and the city of Utrecht through their work "and, not to forget, the cities we pass by and the cities that we dream about". 
They were meant to use a faculty called  spatial imagination. I checked the 'net for a definition, here goes: "spatial imagination is the component of spatial ability that involves the ability of imagining the movements of objects and spatial forms. In spatial imagination tasks, a complete representation or parts of it may be mentally moved or altered. This has been conceptualised as the ability to make object-based transformations where only the positions of the objects are moved with respect to the environmental frame of reference, while the observers frame of reference remains constant.  
SI plays a significant role in many aspects of life, especially in science. For example, a routine activity in which children need to apply imaginative ability of space is when they visualise where in the kitchen they can find candy, even before entering it. Scientific ideas and theories, creativity in art and technology, and so on, are products of SI. In fact, to create something new, first an ideal model of it is built on the basis of the images and products of SI. 
Interesting stuff: check the full article here.
Having processed this, it was time to ask  myself the next question:  did the exhibition appeal to my spatial imagination? In retrospect, Joyce Overheul's video work titled IT stands out:   Do you dare stand somewhere and just stare?
IT  is a re-enactment of  Francis Alys' work Looking Up, where  Alys walks into view at a suare in Mexico City, looks up, keeps looking up, a group of also-lookers-up assembles, then he walks away.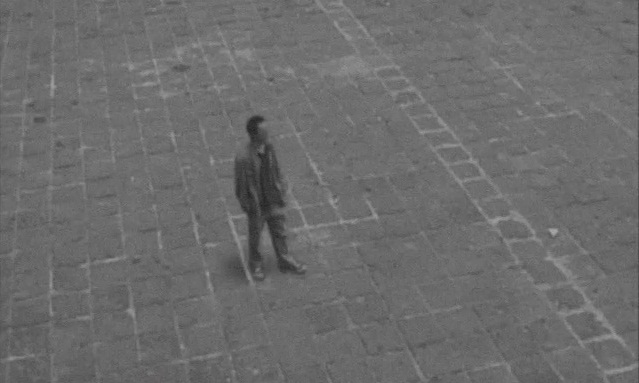 Joyce did the same experiment in Amsterdam, where she herself was behind the camera and she'd instructed a couple of helpers to go look. In her own words, her work is 'not as aesthetic' as Alys's is, for Alys' work is very bare and hers is much more real-life-style messy to look at. I like bare, myself, but messy isn't bad at all where Joyce works the camera.
At first I saw three random street views, then Spatial Imagination kicked in:  I wanted  to find  patterns. Which is what the brain usually does. It took me a few minutes to see  patterns of behaviour – people pointing at something, nudging, staring, bending over backwards sometimes. Then I noticed the cast – and started  separating  cast from passers-by. Ended up wanting badly to know what it was that everybody was looking at. This Joice does not show, which I think is smart:  tension built up but not released.
Academiegalerie
Minrebroederstraat 16
3512 GT Utrecht
Participating artists
Jai Young Cho, Efrat Gal, Ceemin Golshan, Ji Hyun Kim, Hyemin Kim, Joyce Overheul, Enrico Piras, Sarah Stein.
Curator
Mika Hannula
Opening: Wednesday 16.5 17:00 h.
Opening days: 18.5 – 27.5 Wednesday – Sunday 13:00 – 18:00 h.