Galaxy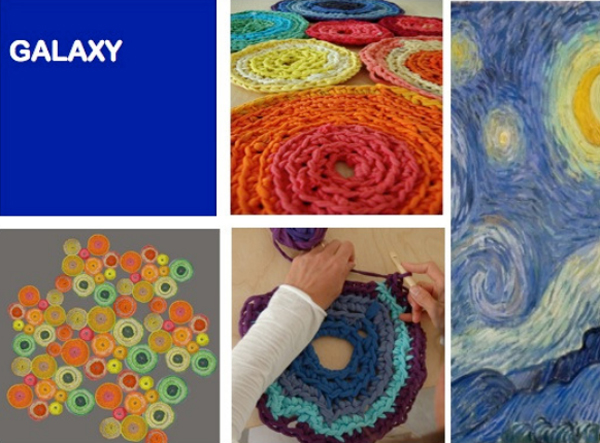 And what a blessing it is to be able to talk to my computer via a keyboard again – ten fingers much faster than two…..  From this fact can be deduced that I'm back home. Also that the first backlog of gardening, unpacking, laundry, mail is done. I'm on top of it again – which means that I had time today to sort through the other backlog that was bothering me: the images I've stored but not processed in the last 12 months. Sorting and ordering the material made me aware of  just how much has happened. And how much fun it was: two major art festivals, two art shows, building a studio, travelling far and wide. Small wonder that I craved for – and got – a very low-key low-impact holiday. And it was beautiful!
Family pics are now sorted and sent to a printer, me being the old-fashioned sort that still does real-life non-digital photo albums – using glue and all. So so satisfying to have photo albums that sit on their shelf in a neat row! Browsing much more fun, also.
Now the non-family material, the representation of the art work I do, this will take me the rest of the week to go through. Luxury of luxuries: I can take my time!  Will also start preparing for Galaxy, the project that I'm co-producing with PLAY+ART for an art festival in  the Hague next October. Been planning Galaxy with Eveline  just before we took off on holiday.  Eveline did a great job on the proposal-writing side, and I sooooo hope we will be allowed to go forward with it!