Movement
So I have this huge backlog of things to blog about – it's been a while ….  Must not lose the habit ;).
Doing things in chronological order, so number one topic is a visit to Boijmans in november '13.  When walking up to the entrance I noticed in passing that a new display was being built. Which turned out to be finished work by Peter Zegveld – lots of cables and hoses involved which explains my misconception. Amazing the way the mind works to make sense of  a thing glimpsed from the corner of one eye.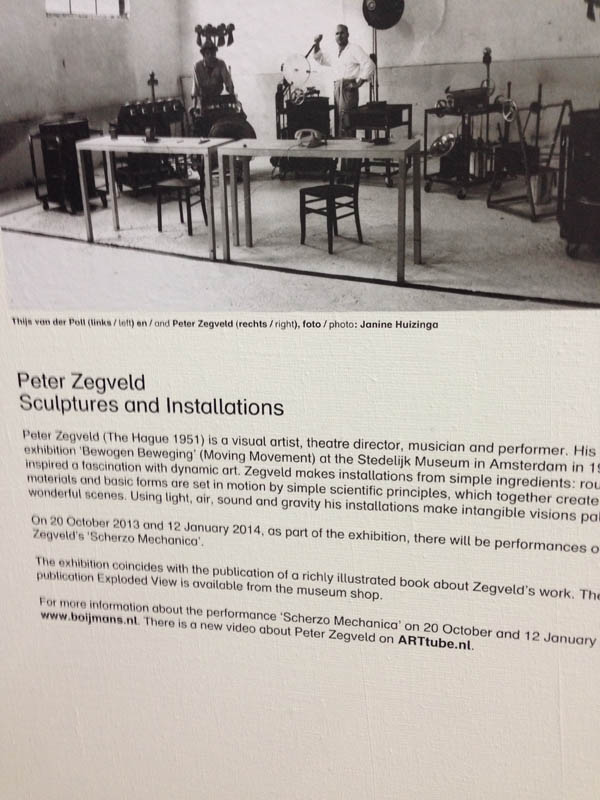 Anyway, I went to see what the hoses were really about, and met with a man who plays with the fundamental forces of nature: light, air, sound, gravity. His installations are both very very simple and very theatrical – they make one wait for the 'bang' in a state of expectation that brings back childhood memories. Zegveld was influenced by the exhibition 'Bewogen Beweging' in the Stedelijk Museum Amsterdam in '61 – Jean Tinguely amongst others. So I was a child when Zegveld was introduced to the idea of art that moves.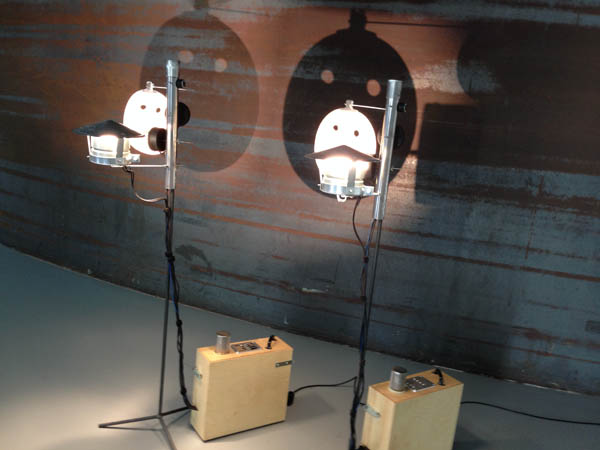 Piece below I want to remember because it connects to an idea I'm working out – making a Dutch landscape in which the viewer-participant becomes/produces wind that moves things. Zegveld uses minimal means and theatrical effect, which is what I am after also. In this piece he combines water in a tank, a horizon that is projected on a wall by lighting and a device that makes ripples in the water from time to time.