Poignant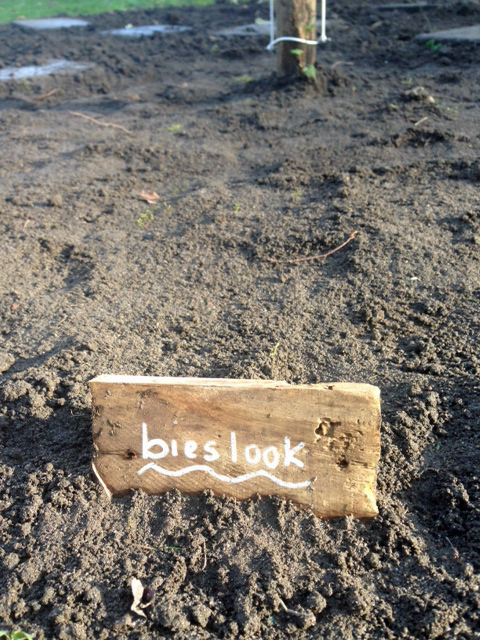 More gardening was done today! The little girl managed a tiny strip of a kitchen garden last year, and for this year we're planning a slightly more ambitious one. Circular, about 4 meters across with two paths quartering it for easy access. Am no kitchen gardener myself, but will learn. We've sown chives, dill – I think – and parsley. Will add some easy-to-grow stuff like lettuce and carrots. At least I think these are easy to grow. And some flowers for picking, too.
Am reading – inbetween furious work with hoe and spade – Derek Jarman's diary. The book about his shingle garden at Dungeness is my best-loved garden book and it is a treat finding out that his diaries are published. From part one  Modern Nature, page 30: The gardener digs in another time, without past or future, beginning or end. A time that does not cleave the day with rush hours, lunch breaks, the last bus home. As you walk the garden you pass into this time – the moment of entering can never be remembered.  Around you the landscape lies transfigured. Here is the Amen beyond the prayer.
Knowing that he is living on borrowed time – he was HIV positive, and at the time there was no cure – makes reading his notes so very poignant.