Unpenetrable
Biking through Amsterdam is one of my secret joys – taking a ferry across the  river IJ is another. I got to indulge last Sunday, as I went to visit the open days of the RijksAcademy. This is the place where the international jeunesse dorée of the art world gets pampered with studio's, workshop facilities, teachers, lecturers and attention.
I parked in Amsterdam North – where free parking can be found if one looks closely – and took the ferry across. Then I got  lost at the RijksAcademy premises – it is a labyrinth under normal conditions, and this sunday afternoon it was very, very crowded. I lost grip of my powers of observation too, a litte – so I sort of browsed through the building, and photographed stuff to be looked at and thought about at a later time. A bit like a chinese tour group 'doing' Europe in 5 days ….
I collected my wits  and my pictures today. And visited the RijksAcademy site to read a bit about the work – which was a waste of time. Do they think that unpenetrable-ness of a text is  a sign of great depth?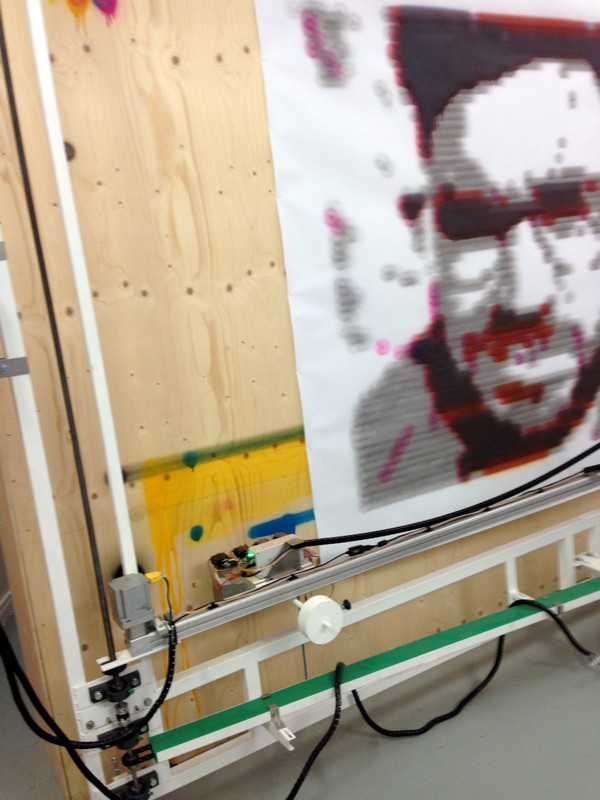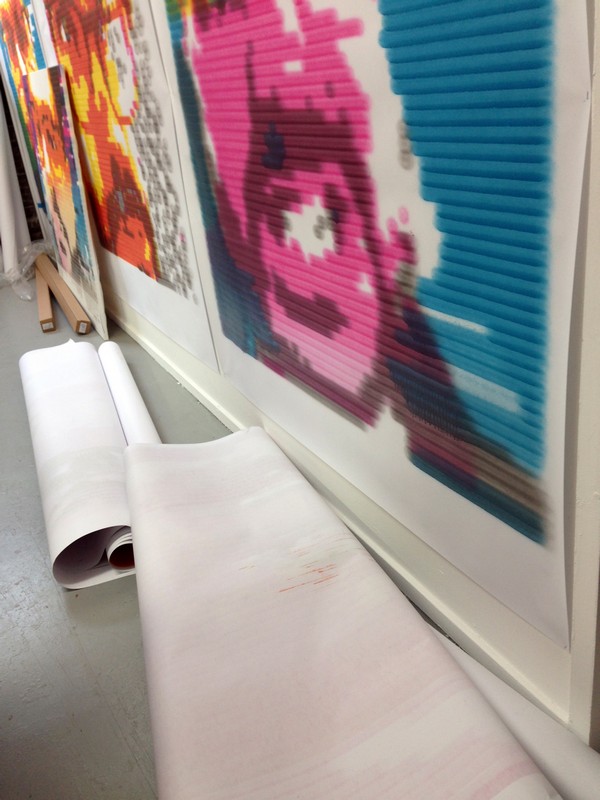 Rutger de Vries, who developed a spraypaint printer and prints self-portraits. I liked the way he had strewn his prints over walls and floors – the disrespectfullnes is cheeky.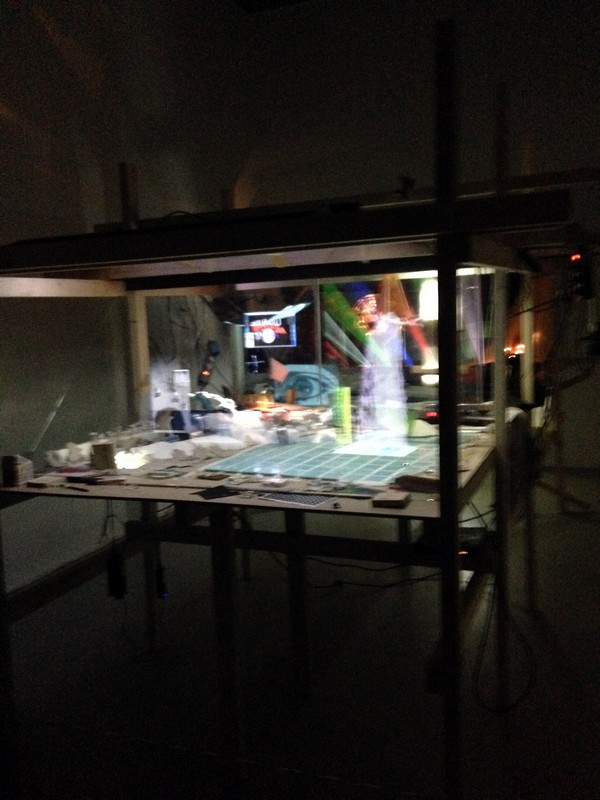 A visual poem by Funda Gül Özcan titled It's time to say hello at the East Pole. My pic is bad, but the work is intriguing. Liked the way the technology – cables, sockets – was not hidden but hung in full view just outside of the boxes. How did she do the displays on glass, for example the waterfall in front?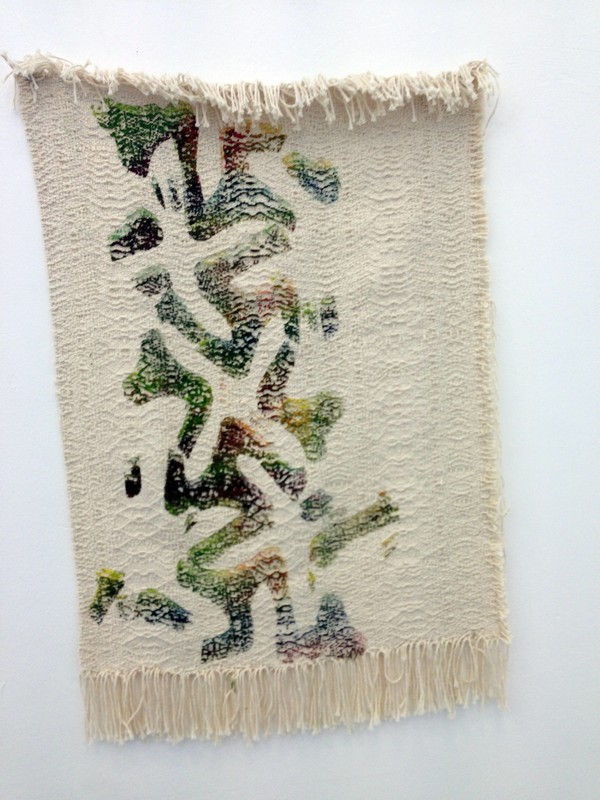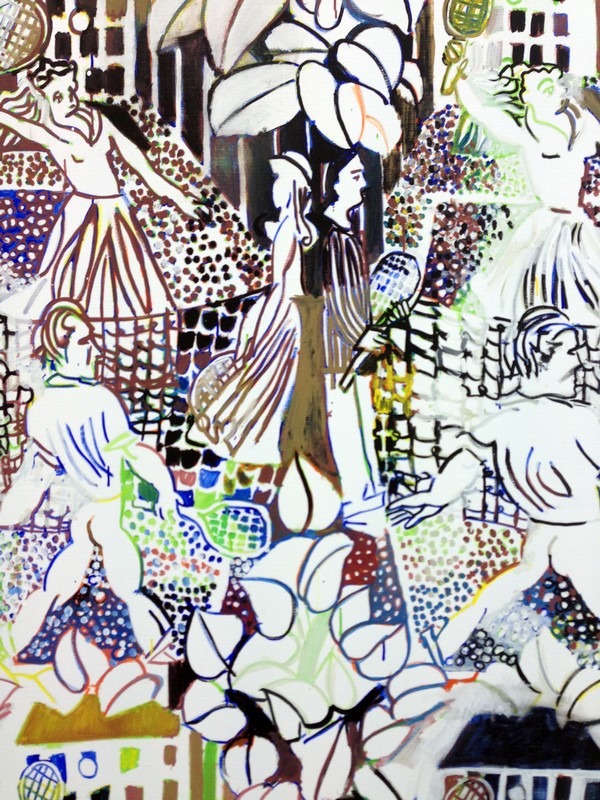 Koen Doodeman does patterns – liked his work painted on fabric, that looked like a study for the 'real thing'- his massive paintings.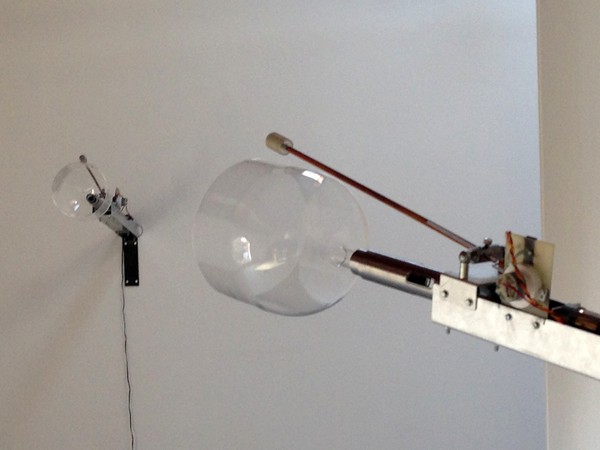 Evelina Rajca made sounds happen – I do like artists that make machines. She also studies speech recognition software, according to her blurb text. Want to find out more about this.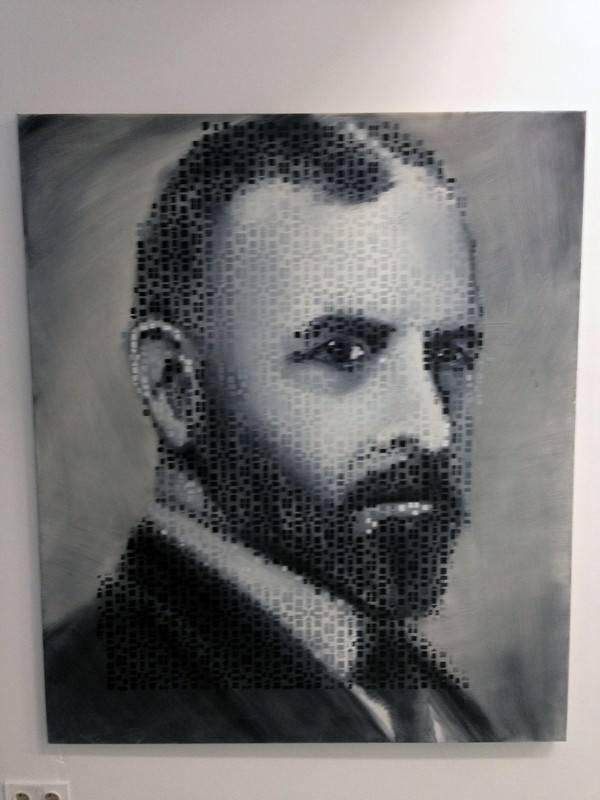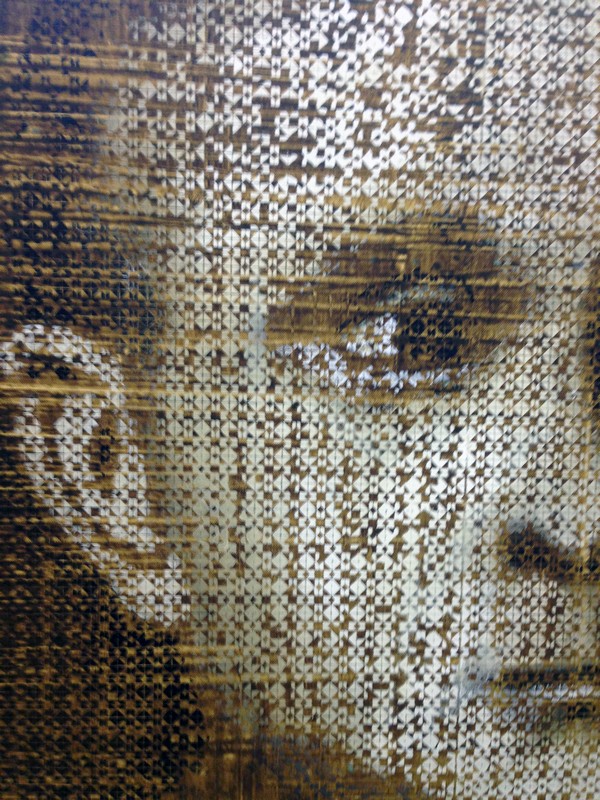 Inez de Brauw who over-paints her portraits with noise. Why? The blurb that's on the RijksAcademy site is worse than useless here. Do they get extra points for being obtuse?