Ideal
Visited Huis Marseille this week, and had an interesting conversation with curator Saskia Asser. Who has the honor to divide her time between Huis Marseille (curator) and Rijksmuseum (researcher).
Huis Marseille is a typical Amsterdam we-have-more-money-than-space 17th century house, with a stoop up front and a smallish garden behind. Such luxury! I made pics of the garden from every floor, to give myself some idea of the scale of things. The house is very much a Versailles-grandeur-in-pocket-scale endeavour -which I love,
Loesje – our Dutch Banksy – once posted the fabulous text  'Streef onbekommert naar het Ideale'  i.e. 'Strive without worries towards the Ideal' – she even incorporated a small spelling mistake in the text to give it extra poignancy.
Later: remembered the garden chairs are from the Jardin du Luxembourg.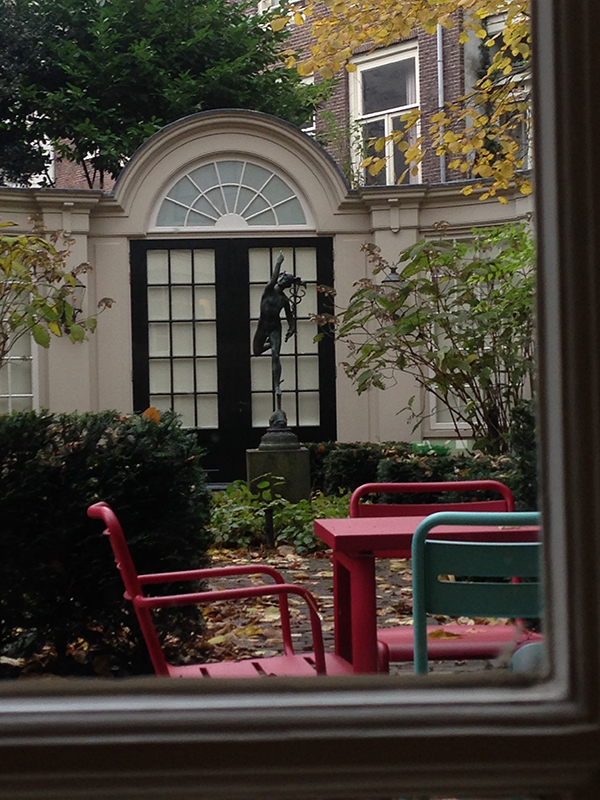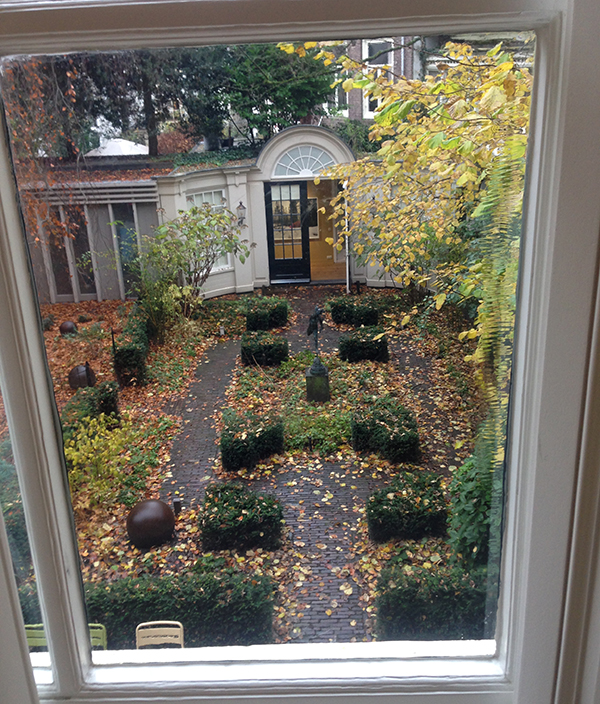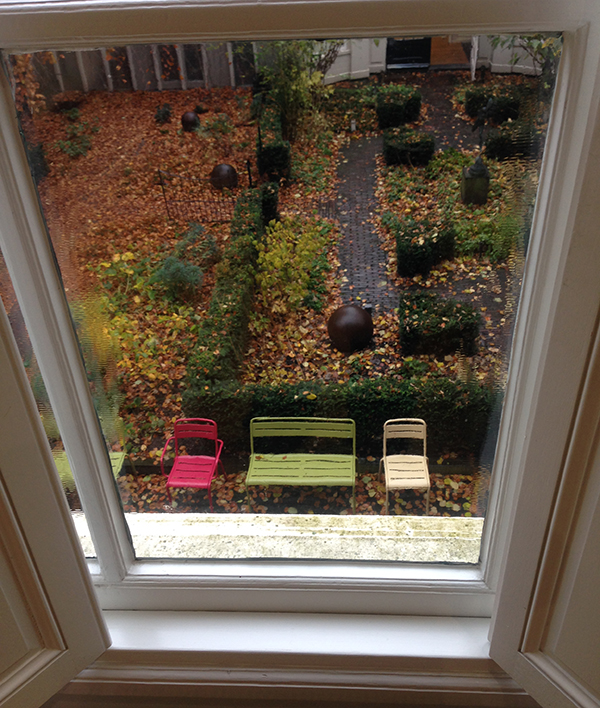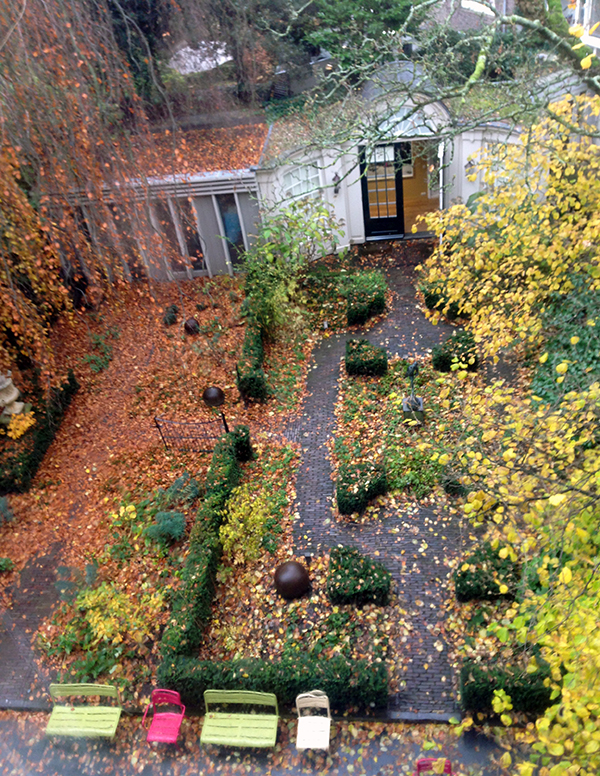 Some of the interesting ideas that Saskia floated around:
Huis Marseille is linked to the de Pont museum in Tilburg. These are both sponsored by the de Pont family
This private funding gives Huis Marseille a lot of freedom in the way things are run, as the family is on the board, is hands-off – but very interested;
going for grants and subsidies is not an option when privately funded;
exhibitions stay for 3 months because foto works can't stay on the wall for longer without serious deterioration;
they do 4 exhibitions a year; most are self-produced, some are bought in; often from Fundación MAPFRE
the exhibtions are the lab for the collection – they often buy at the end of an exhibition;
a thematic exhibition is much more work, and more costly, than an exhibition about one artist/photographer
for a photography exhibition, most of the work has to be produced i.e. printed and mounted in some way – which is expensive;
an A/P print is an artist's print – outside of the regular edition, and often produced for an exhibition and destroyed afterwards;
the Dutch Photo Museum buys negatives and stores them.
there is often a handling fee when work is loaned for an exhibition (for making a status report, the logistics of travel, insurance).
The Rijks does loans  for free – but is making some rules and regulations about this;
Nederlands Fotogenootschap – for musea, archives, art collections, private owners;
Stichting Academisch Erfgoed – for universities;
Huis Marseille can be experimental – check the exhibition made with Jeroen Robert Kramer;
a good documentary helps people to wrestle with experimental stuff;
Peter Svenson and AAP-lab specialises n analogue photo prints.