Captured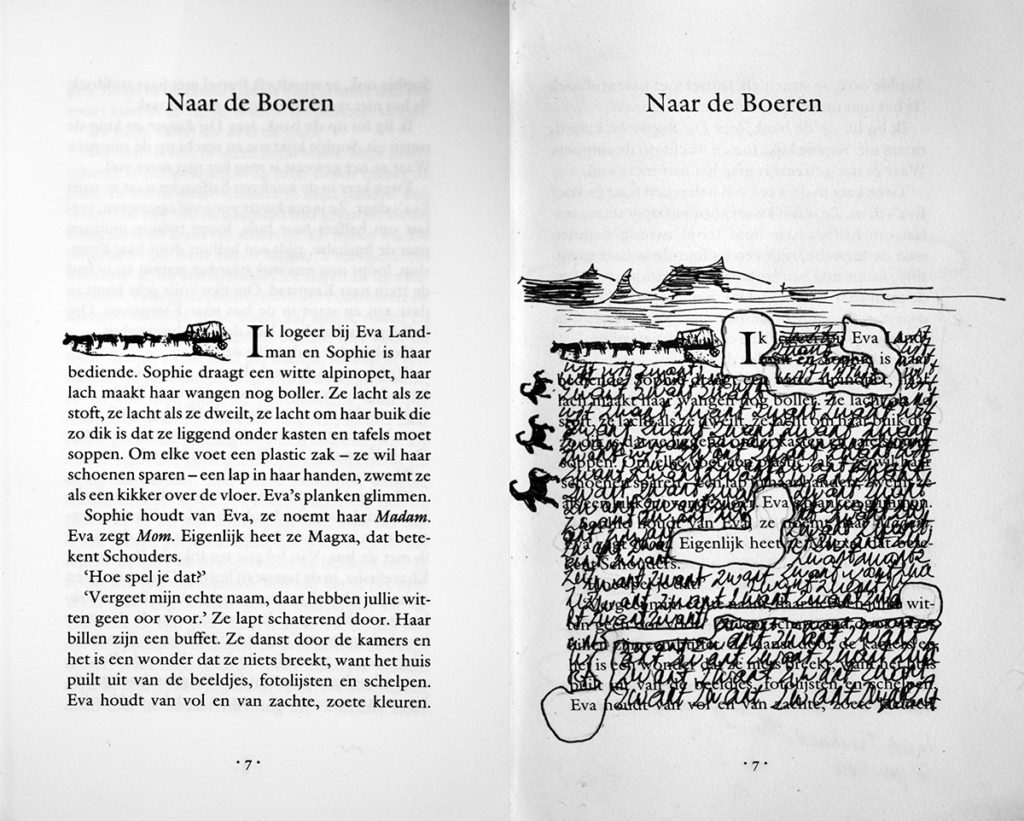 Have been wrestling for days now trying to capture in words a concept for the 'the Art of making Art Exhibitions' exhibition. Can't talk about the concept here, as it is to be a secret unveiled to a happy few in two weeks time. Can talk about my frustration trying to capture in words the ideas we have. It's been a tough couple of days, and I long for wednesday, when our group is getting together again and we can let our brains storm collectively.
Anyways, time to stop cudgelling my poor brain, and start doing something completely different. Fortunately, I have a number of projects waiting to be finished – for example the drawings I did en route for 'Dutch Space is Different'. It is nice t have stowed them away for a while – I can now see them with fresh eyes.
I'm taking out South Africa first – we were there this time last year. Want to figure out how to photograph the drawings, so I'm tinkering around with my camera, a tripod and Photoshop. The try above isn't bad – the original page next to the one I've drawn on. It misses a little page-ness or booky-ness. Will try again.
Tried again – I think these are better. Moor book-ish.