Pitbull mode
Posted by Everdien on 9/10/17 • Categorized as All posts
So I was bitten by the code bug – again. The 'Heaven and Earth' exhibition I was involved in travelled around for two years, and as of last June it isn't available anymore. So I needed to do a few wrap-up things, like ending the  hosting for the Heaven and Earth website. Then I realised that I would miss it – I've had so much fun with it and invested so much time, too. I did the website and all of the photography on it – I did not want the website to dissappear. But wasn't prepared to pay for its hosting ad infinitum.
So I investigated the option of transporting the whole to everdienbreken.org, my personal site, where I have aeons of space that I don't actually use. Then problems started and I ended up with both everdienbreken.org and hemelenaarde.nu in trouble or totally unaccessible. I go into pitbull mode when something like this happens. My family don't see me much – actually, they do see me but there is very little interaction. I went deeper and deeper into the world behind both wordpress sites, found out how to access the SQL database that is at the core, even changed some tables manually and deleted entries. Scary stuff! But it paid off – I now know a lot more about how WordPress works, and also my hemelenaarde.nu site can disappear whenever it wants for I have a copy at everdienbreken.org
When going through the material we made in 2014 and 2015 I was struck again by how well we did our thing. The photography is good, the app is great, the icons we developed are funny and to-the-point. Maybe do some more with these skills?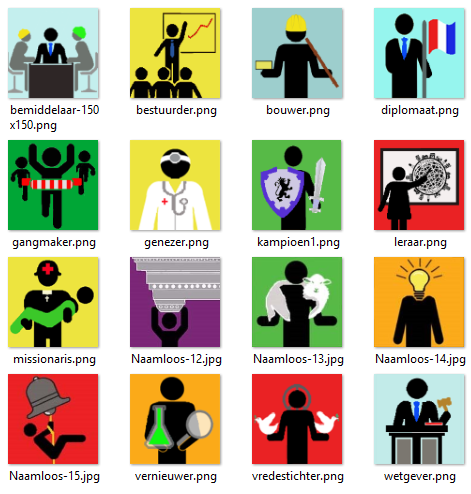 Tagged as: aeons, bitten, bug, code, core, database, hemelenaarde, icons, pitbull, wordpress
Comments are closed.