Space in space in space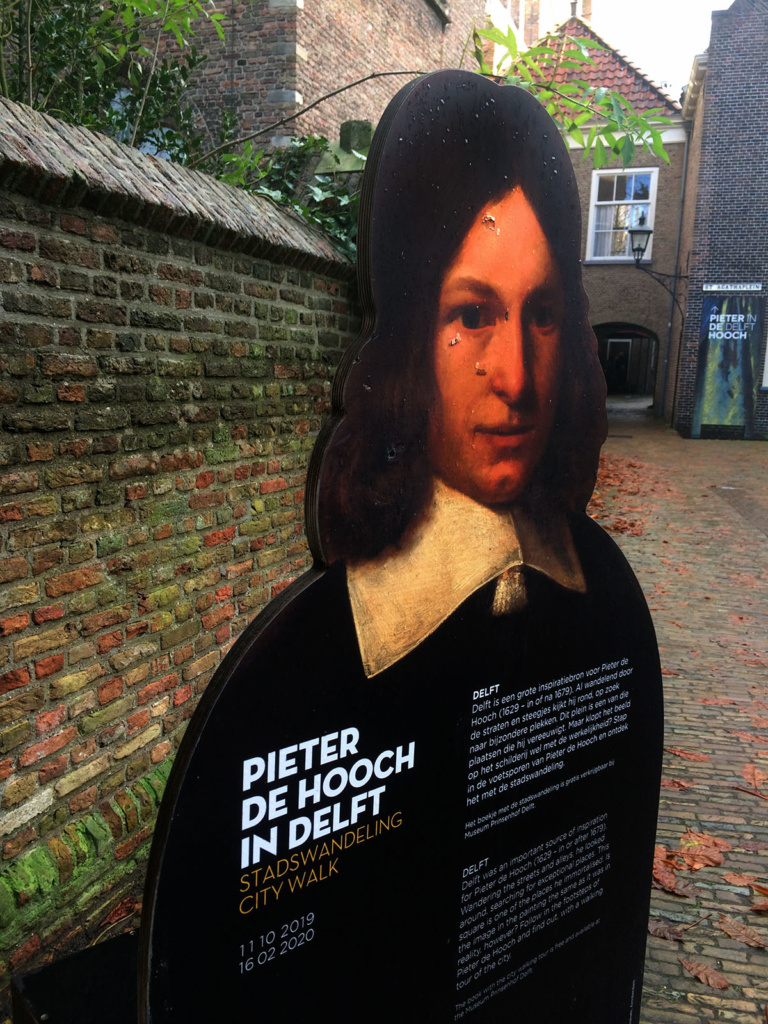 Guess who I met? Travelled to The Hague for business reasons, had some time to burn, so I looked up what museums had what on show. And found that on a monday I did not have all that many options, for most of our temples of art rest on the first day of the week – no doubt after having had an exhausting weekend. Not so the Prinsenhof in Delft, where they have Pieter de Hooch on show. So I took a tram to Delft to go see Delft in the 17th century painted by the man who did one of my favorite paintings: The Linen Closet. Blogged about this before, and even made a series of photos based on it – see below.
Very nice to see so many de Hoochs in one place. Also served to make it more clear what kind of painter he is. Good at perspective, at painting the brickness of bricks and the satinyness of satin, at arranging space in space in space and lighting those spaces with exquisit care. Of almost secondary interest are his people – schematic woman, stiff children with too-old faces. It seems that he appeals to the part of me that is interested in space and lines, the analytical part and not the intuitive part. No comparison really to for example the portrait of Jan Six by Rembrandt that I saw last fall – no space at all but such drama … De Hooch comes across as more of a craftsman than a visionary.
I did not realise this at the time, but I've actually lived in a de Hooch for a while. In Delft, on one of its canals, in a tiny house with a courtyard that could have modelled for a the Hooch painting. Brick walls all around, and the New Church spire in the background. In those days art was not on my horizon, let alone in my daily life. I did start gardening in this tiny courtyard though, made my first mistakes there (sorry fuchsia) and had my first successes (geraniums). This garden had more space vertically than horizontally, a fact that I was slow to embrace … wish I'd had de Hooch then to point out to me how exquisit these small spaces can be.