Real space and virtual space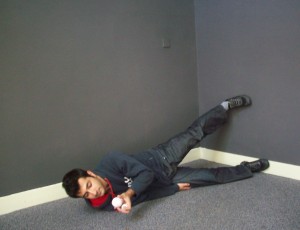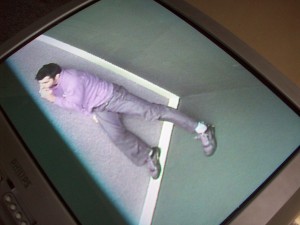 And today the game has started! This is Farid's surprising move,  positioning himself in real space and in virtual space simultaneously. This is one of the reasons I like to make games: 'the work holds surprises for everyone, including the artist" (quoting Carla Zaccagnini).
When the TV's are on the virtual space and the real space are both present and vying for attention – nice!
Listened to the ball verbs from an MP3 player plus headset and from a recorder plus boxes. The one is an individual thing, the other a group thing. Have to choose how to play the list of ball verbs, am not 100% decided yet. The individual thing sort of intensifies the experience – this may be important. It's like when I had Experiment no 005 set up at the Tractieweg, It really came  together when I made playing the game an individual thing, a double solo. Also this allows for more permutations and combinations. Also it adds an element of dis-communication.