Woven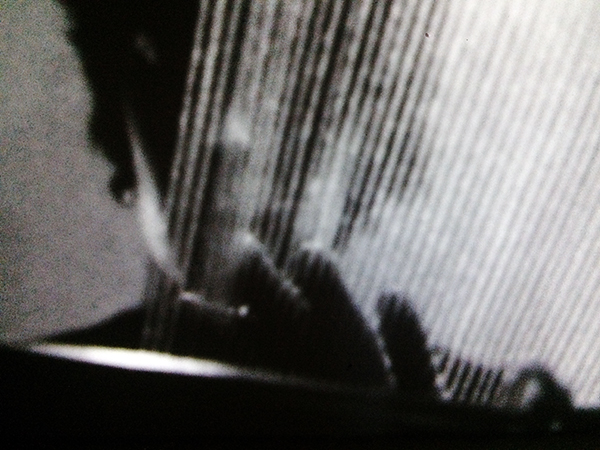 Kunsthal in Rotterdam has 'Extra Large' – tapestries from the Manufacture de Beauvais – and despite the heat I managed to visit and very much enjoy the exhibition.
Learned that
a. making woven tapestries is very much a specialist job
b. woven tapestries are status symbols and very very expensive
c. all tapestries were wavvy when presented – which I needed to know. My own tapestry is straight on top and wavvy at the bottom, I tried to make it straight all over, but this works against the nature of the material.
Below details of a work by Patrick Tosani.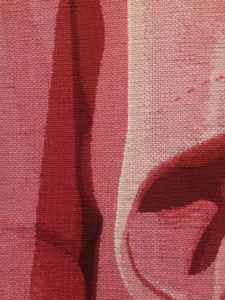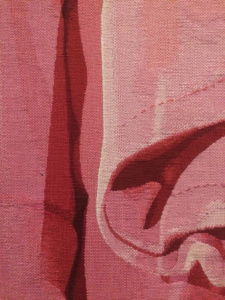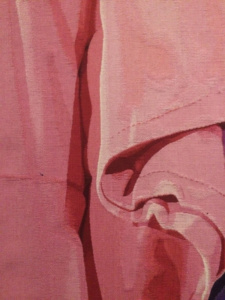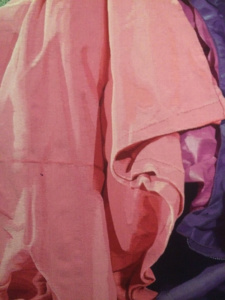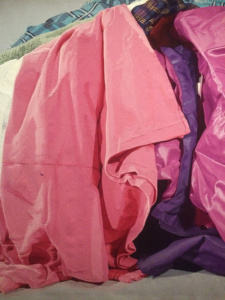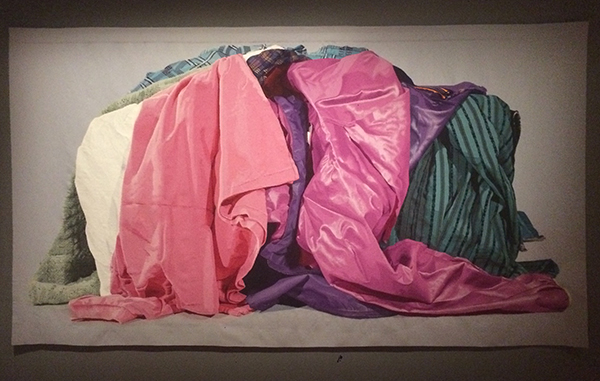 PATRICK TOSANI Vendredi / Vrijdag 2002–2010 (ontwerp 1997)
Manufacture de Beauvais – Wol en zijde
——————————————-
COLLECTION: MOBILIER NATIONAL PARIS
——————————————-