Dutch Mountains
I had time and inspiration this week to work on a brainchild – Dutch Mountains. I've been fascinated by small hills in the flat Dutch landscape, and have been photographing them for years. Went through my photo collection this last week, and added information about each hillocks'position and height. Also found out about what part would be above water level when the area should flood (which God forbid). Sending the photo's out to be printed as we speak – will then sort the hopefuls from the not-so-hopefuls and start thinking about a layout for a photobook. Also must start writing – ugh – I usually write with a broomstick … book needs a chapter about why the dutch mountains, what I've learned from photographing them so far, also a chapter about terps. Yes, this is actually a word in the English language:
plural
terps
\
-​ps
\
or
terpen
\
ˈterpən
\
: a large artificial mound in the Netherlands (as in Friesland) providing a site or refuge for a prehistoric settlement in a seasonally flooded area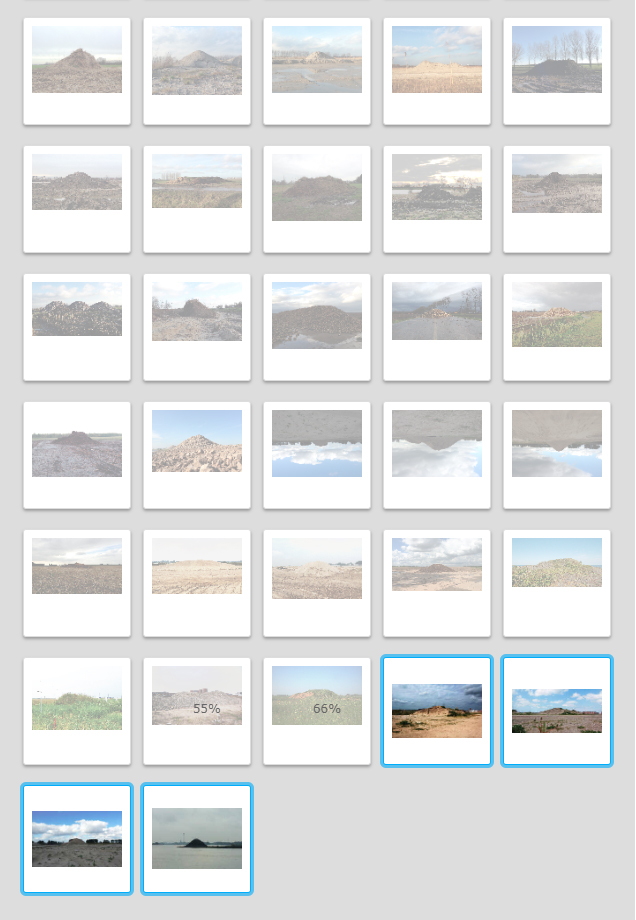 Helpful sites: https://www.javawa.nl/coords.html for translation between coordinate systems
https://www.gps-coordinaten.nl/ for postcode per coordinate pair
https://www.overstroomik.nl/ for flood level per postcode area
It was kind of weird to find there is a site telling us Dutch how high water levels will become when dikes break – as calculated by Rijkswaterstaat – "the executive agency of the Ministry of Infrastructure and Water Management, dedicated to promote safety, mobility and the quality of life in the Netherlands." It even has a pretty cool moving image to help one decide to Stay or Go – how weird can we become?