Venice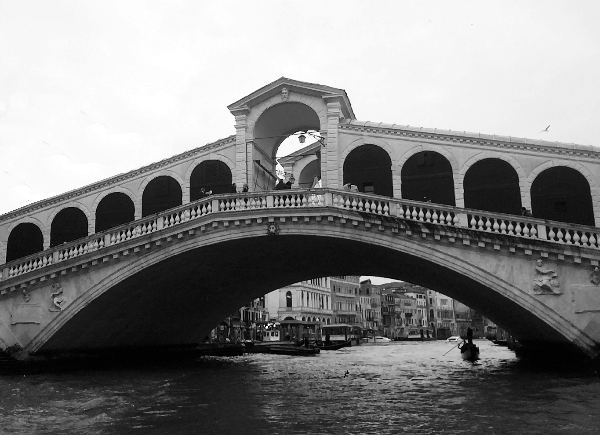 This is an entry of the 'dear diary' kind: Dear Diary – we went to Venice – it was fabulous!
We did indeed go to Venice, and very nice it was. I happened to read an article in our daily telling me that night trains are becoming a thing (again). Having always wanted to visit Vence we decided we'd go. Booked tickets on a train from Breda straight throug to Venice, no stopping, no changing, a compartment for the two of us – such luxury! We saw 'The Lady Vanishes' and 'Murder on the Orient Express' and a few other train films in preparation, and I re-read almost all of Donna Leon's murder mysteries – oh to press the footsteps of Commissario Brunetti!
Taking the train turned out to be a very comfortable way of travelling – I even slept! Once in Venice we were very lucky with the weather: sunny skies for two days and a bit of rain to make our departure easier. We walked, admired, took waterbusses, ate lovely food, … repeat.
Venice made me both happy and sad – happy that such beauty exists, sad that is under threat. The fact that I re-read almost all of Donna Leon's books must have had to do with this state of mind, a she is very pessimistic about the future of Italy and its people. And indeed, what can the future of this city be when some of its inhabitants manage to sell – illegaly – the very paving stones from under their feet! I happened to notice a stretch where the paving stones were indeed very new, so the story just might be true…
Anyway, here are some pictures I took – just with my Iphone this time as I did not want to be burdened with equipment.
After returning home, the idea of Venice under threat of flooding kept playing in my mind. The stacks of boardwalks there, standing ready to be used at Aqua Alta The electrical wires in houses moved up a floor to prevent short-circuiting. It is the small things that really brought home to me the idea that Venice might indeed be an unsupportable proposition in the long term. If so, what of the Netherlands?