My Linen closet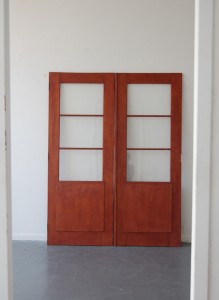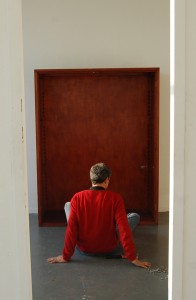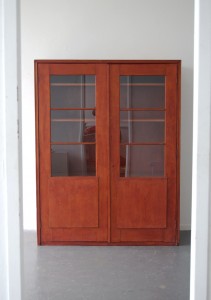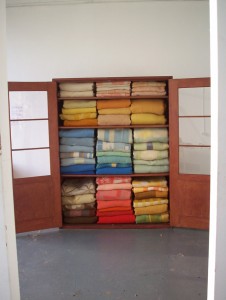 Some lab work done I can report on. In researching 'Art and Play' I found a painting by de Hoogh called 'the linen closet' that I find particularly interesting. I posted about it in an earlier blog.
One of my favourite games was 'hide and seek' all through the house, and I particularly liked hiding out in my mother's linen closet. So I decided to stage a re-enactment, to make a selfportrait. I started two weeks ago by buying a closet and installing it at the Tractieweg. Last week I moved my collection of blankets in, and this week I spent time folding the blankets exactly so and colour-coordinating them into the closet. I really enjoyed this part!
I will use it as a setting for a self-portrait. Have a couple of ideas of how to do this. I will probably have the little girl do the hiding, as she is the spitting image of me age 6. Or maybe I should sit in there myself?
Anyway, I hope he portrait will talk about who I am in many ways, but also make the viewer remember a time when 'play' was a way to both have fun and find out about the world.