Van Eyck at Frederik Hendrikplantsoen
Finding 'our' spot at he Frederik Hendrikplantsoen wasn't easy, a lot had changed. I managed to find the spot by comparing doors and windowframes in the pic from 1955 to the present day facades.
We did not play – the little girl had tripped and hurt her hands. I marked the spot the climbing fram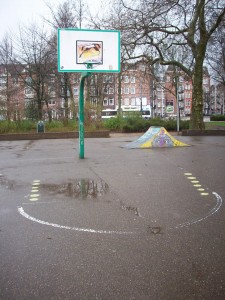 e used to stand by adding small yellow circles.