St. Martinusbridge Street Game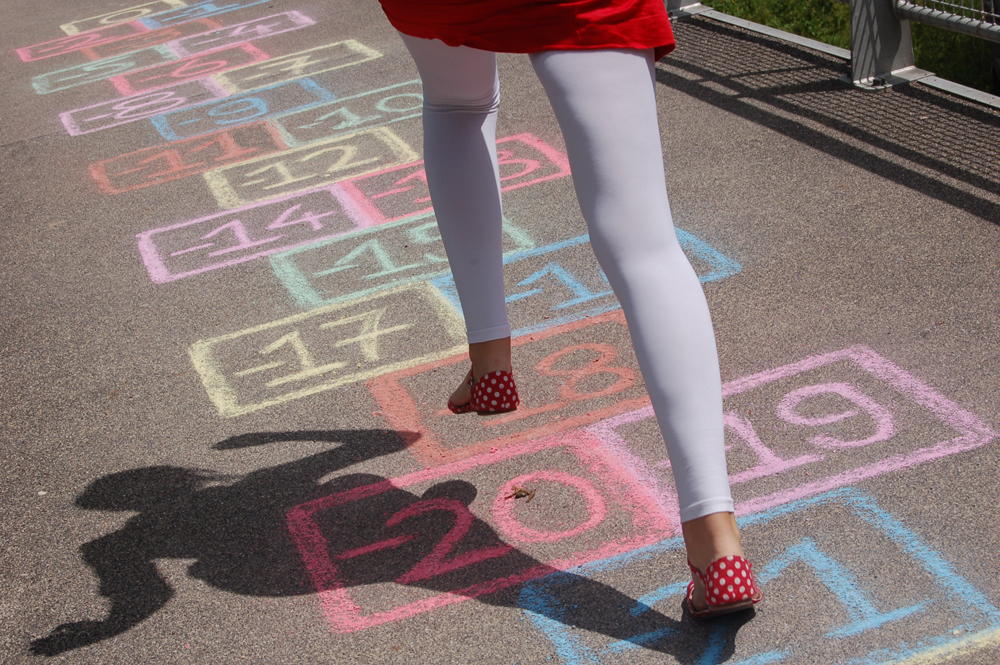 So after my almost-arrest I crayoned on – and on – and on – and on. It was more work than I had bargained for to cover the whole bridge. But the weather was nice, the people that passed curious, and no-one in a hurry. So I managed to make the game quite big, 80 squares in all. Got a lot of questions about the negative numbers – does no one remember basic math from school? We may be suffering from dyscalculia as a nation.
I did a Sophie Calle-like count. Result of the operation:
– number of boxes of chalks used: 3
– time spent: 2 hrs 49 minutes
– number of squares: 80
– number of nails ruined in the process: 3
– number of people passing the bridge: 187
– number of cops on a motorbike: 1
– number of kids in strollers: 21
– number of kids walking 2
– number of people that commented on the game: 38
– number of people that skipped or jumped: 68
– number of people that came back to play again: 3
Surprising: saw no-one in category one (the ones that don't even see the game). Why? Bus stop where I did this game before very different from bridge? Bridge not as busy? Bridge not part of a routine like going from work to home?