Straatnieuws on the street
Went to Utrecht by train, so I had a chance to try and find a  Straatnieuws seller on the street selling 'my' paper.  Pic is taken at the Hoog Catharijne entrance. There is always a Straatnieuws seller there looking for customers. Exiting to know that my project is still on the street!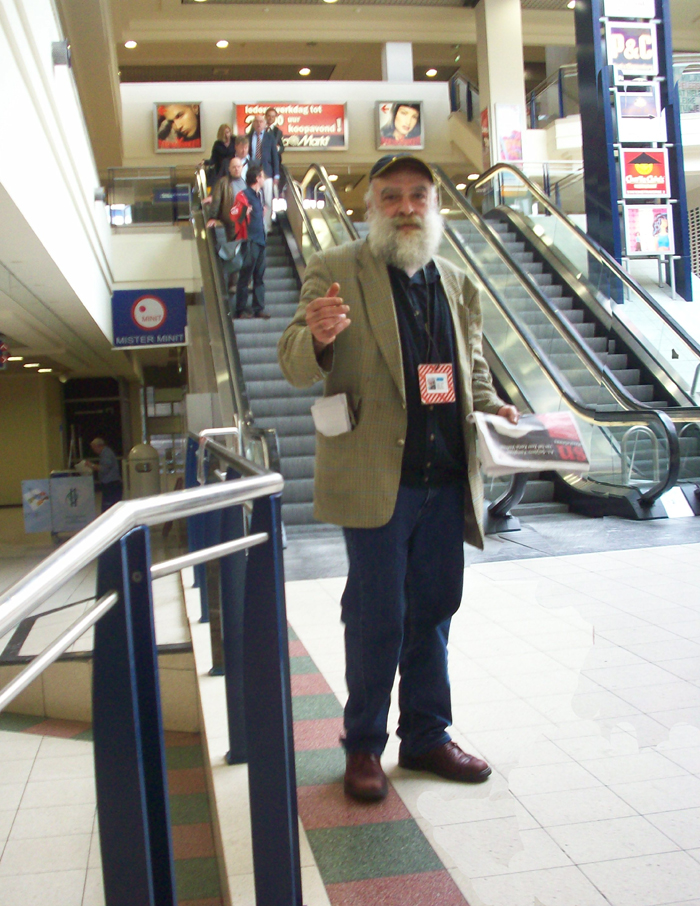 Then walked through Utrecht town to school and had a chat with Henk, our dean, about my essay. Needed too ask him some questions about how one interprets (gamic) action as opposed to interpreting texts and visuals. I produce artworks that are games,  they only exist in the action – while being played. Now how does one interpret actions? Henk told me to check  'semiotics' which is the study of  signs and symbols. Will do that, but not today.