Dom square scouted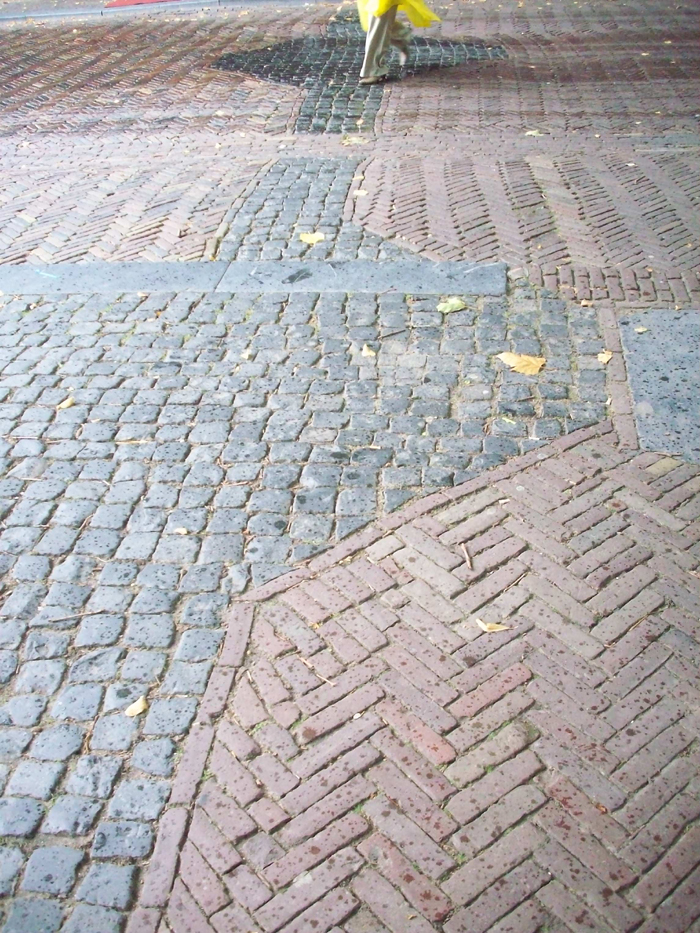 Visited Utrecht yesterday to go to Aorta & see the presentations from the other MaHKU students. This gave me the opportunity to scout Domplein (Dom square), the square that owes its existence to the fact that half the Domkerk (Dom church) was blown away in a storm on August 1th, 1674 and has never been rebuilt since. The church tower is still standing in all its beauty, to be seen from miles and miles around. The part of the church called the 'ship' was destroyed, the chancel and choir are still standing. So the square is flanked by tower and choir. On the square,the position of the former walls and pillars are picked out in stone.
This is where my interest lies – I'm thinking about using the big chalks here. I've been doing some homework, and there are no less than two private parties interested in this space.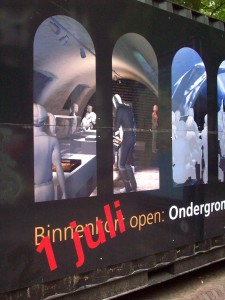 There is the 'initiatief Domplein'  representing people that want to preserve two thousand years of history hidden below the square (roman fortification, bishop's see). They aim to open up old cellars under the present pavement and make this history visible. They also inspired a beautiful work of art hidden in the pavement around the square – a line marking the roman castellum's  outer perimeter. I came upon it one quiet sunday morning when it was puffing small clouds  of steam – a miracle sensation. It can also do light, see third pic. These guys are really into special effects – no pun intended.

.
Then there is the 'Stichting Voorbereiding Herbouw Schip Domkerk 2013' which unites those that want to rebuild the church's ship using traditional ways and means. I wonder if these two groups have been in touch? And if their objectives are mutually exclusive?
Anyway, I think I'll get in touch with the latter initiative and see if I can use my large chalks in a meaningful way.