Graduation party prep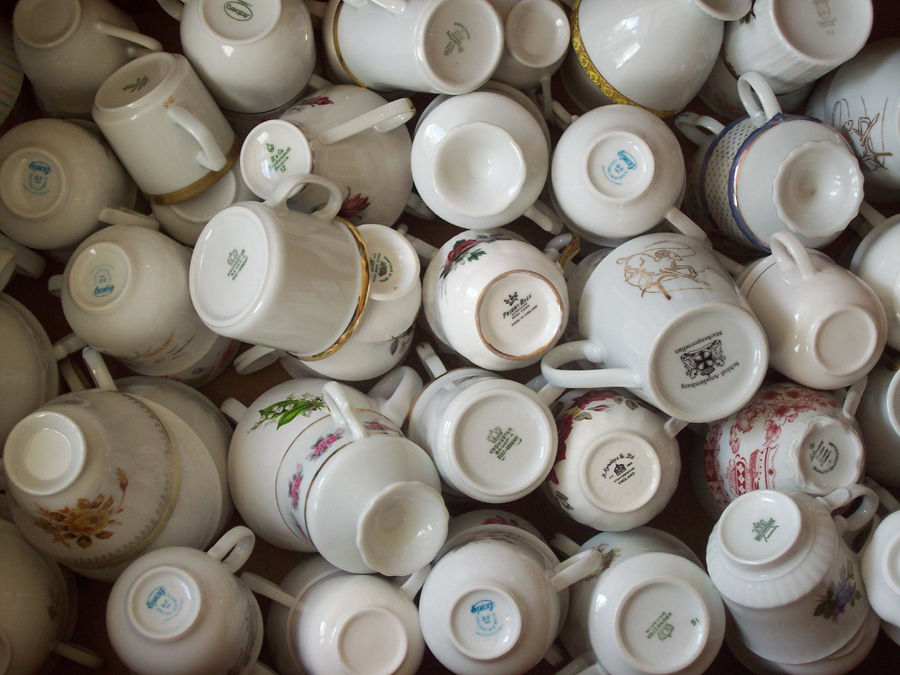 Graduation has to be celebrated, of course. As it happens, I will be fifty in two months time, and my right-hand-man even sooner. So we're giving a big party to celebrate, and sent out 50 invitations. Hoping the weather will be good the sunday after next, for it will be a garden party with tea and (I hope) lots of sympathy. I'm spending time this week buying crockery from second-hand-shops in a radius of 50 km around the place where I live. Lots of fun to scout for the right-kind-of-ugly cups, saucers, teapots, spoons and suchlike. I'm decorating them, too, to make them even pretty/uglier. The idea is that the guest take home their tea set, so as to have a momento of the occasion.
So the year at MaHKU is meant to go with a bang! Am enjoying the light-heartedness of it all. Note: keep fingers crossed for sunny weather. The week after I'm going to Kopenhagen. Will pack crayons and stuff, maybe the Danes can be surprised into playing.
Later: had the party & it was really great!