Taste of the good life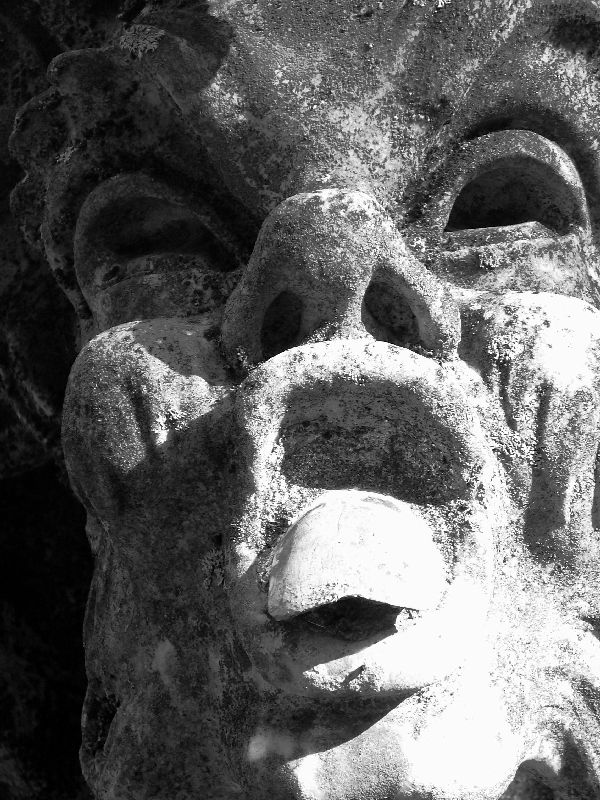 After visiting Pisa, moved to Florence today. I have one complaint about Florence – and one only – shopped for chalks to draw my games, but none to be had for love or money. So I did not get experimental. Like to think that I would have had the nerve to do so in the footsteps of giants like Michelangelo cum suis.
Moved to Lucca on the friday, this being recommended by our Pisa host. Town was all he had promised – a gem behind 17th century fortifications. Rented bikes to ride the wall, then saw every last one of its nooks and crannies. Lucca can boast of a lot of fine shops – toyshops, even. But no luck with the crayons. Note: don't travel without them any more – ever!
Happened upon a botanical garden, which was decidedly under-visited – we were the only ones. A beautifully laid out little park with a fine collection of plant species. If reincarnation happens, and if I have been very very good in this life, I'd like to spend my next watching over this garden, writing articles about rare funghi and peacefully watering my potted plants. And forgetting about winter in the warm, scented humidity of its lovely glass houses.
The other highlight was the Palazio Tanner. Once home of a brewer with a taste for the good life; first time I ever saw an Escher drawing in real life: grand stairs and portico's; such balance and harmony between the indoors and the out-of-doors. In this next life of mine I will be a Tanner by birth – and maybe a Rothschild by marriage? I'd need the money, Lucca being a shoppers paradise. To get an impression of the elegance and care with which most shops are fitted, check my self-portrait below. Taken in an ice-cream-shop!