Played with Yuhri at Utrecht Central Station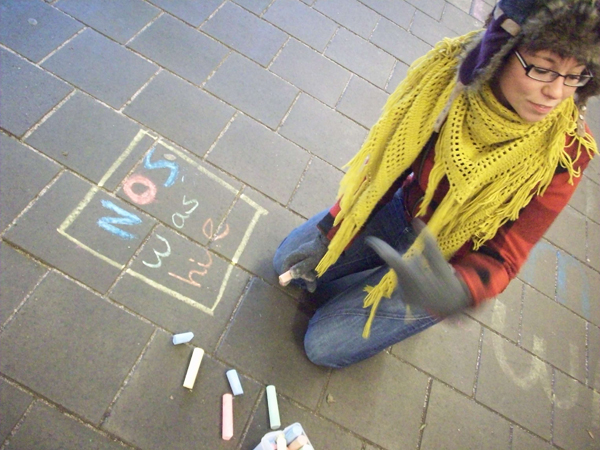 Another 'Yuhri wants to play' action today, this time at Utrecht Central Station. Went very well – the Yuhri team got a lot of people to play. We did the crayon thing (hop-scotch), jumping ropes, dominoes. The domino game worked the best – also very attractive visually. Will post some pictures of this later.
Press coverage was good. Started with a front-page article in 'Spits' announcing our action. Triggered by that article, a team from NOS Headlights came to Utrecht and joined in the fun. Picture above is of the journalist doing the last shot.
Press coverage is coming in as we speak: CCAA blog, Spitsnews, the lot.