Sometimes doing something leads to nothing – Brussel jan 2011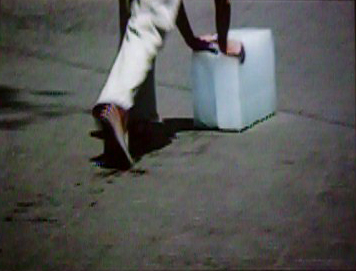 Went to the Wiels Center for Modern Art in Brussels yesterday, to see Francis Alÿs: A Story of Deception. It was so good I'm still recovering from the shock. So only a very little writing today – more to come.
The exhibition was made in collaboration between the Tate, the Moma and Wiels, which about summarises how highly regarded Alÿs is. It seems to me that so much expectation is a heavvy burden to carry. In this case my expectations were surpassed. Which does not happen to me very often.
Pic is of the work Sometimes Making Something Leads to Nothing, made in Mexico City in 1997. An exerpt is freely downloadable from www.francisalys.com . His site is exemplary free of hubris. I really like this man!