Ingrid Edwards olfactory art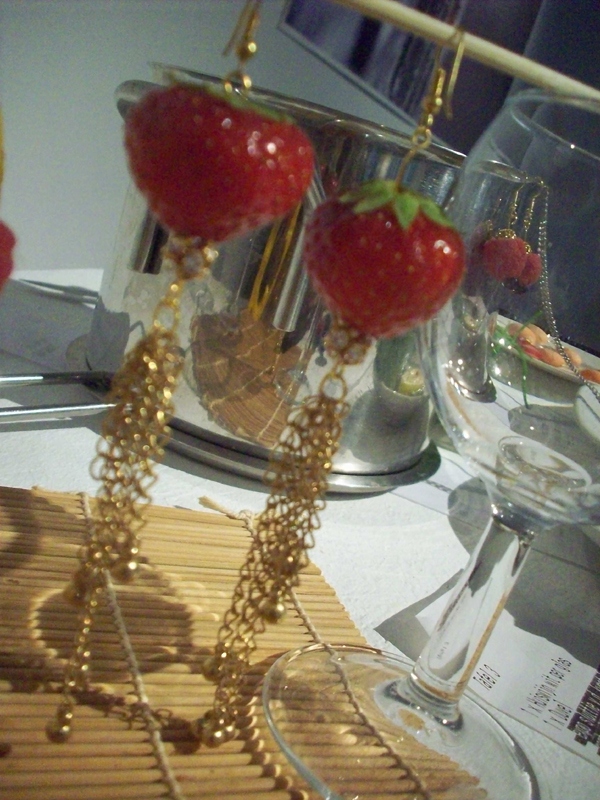 These yummy pieces of jewelry are Ingrid Edward's. Her everyday situation was that she worked as a cook in a restaurant in Utrecht. She mixed cooking and jewellery; both are passions from way back. The best thing about her piece in Tricking the Everyday is that the strawberries smell – when I opened the gallery yesteday this was a nice surprise.
Don't know a lot of artist that  'do' smell, but will try to think o f a few later.