Test knit [3]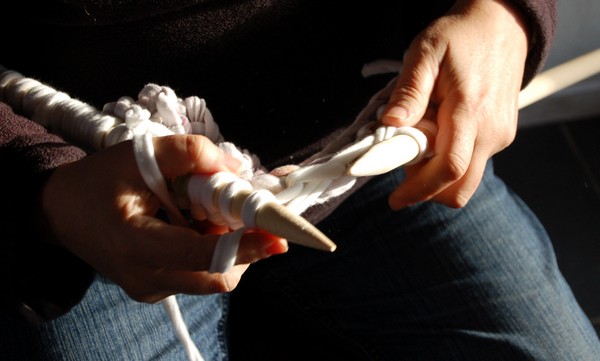 Knits are getting bigger! Made six new knitting needles today (.18 cm x 90 cm) to suit the yarn I am making from cut-up T-shirts. Knitting needs a bit of strength but can still be done sitting on a chair without armrests.
This is what I learned today:
– cutting up takes at least as long as the knitting itself;
– not all T-shirts can be used. Strips cut from the more expensive ones (Esprit & suchlike) won't roll themselves up;
– tried strips 2 cm, 3 cm, 4 cm and 5 cm wide. Best size is 3 – 4 cm, this makes a smooth yarn. The 2 cm strips are a bit ragged, the 5 cm one is ok but a bit stiff;
– T-shirt strips roll up so that  inside becomes outside; the knit shows the colours that are inside the shirts;
– the seamless t-shirts are the best;
– I only use about 1/2 of a T-shirt so there will be a pile of leftovers on each project;
– knotted the ends of the strips together, also sewn them together; sewing is better;
– knitting needles  .18 mm work best with this yarn. With .13 mm needles the knit is a bit too stiff;
– Note:  need to be able to wash the finished product?
– Note: try knitting while sitting on the floor.
– Note: test strength!
– Note: what to do with the leftovers on a bigger project?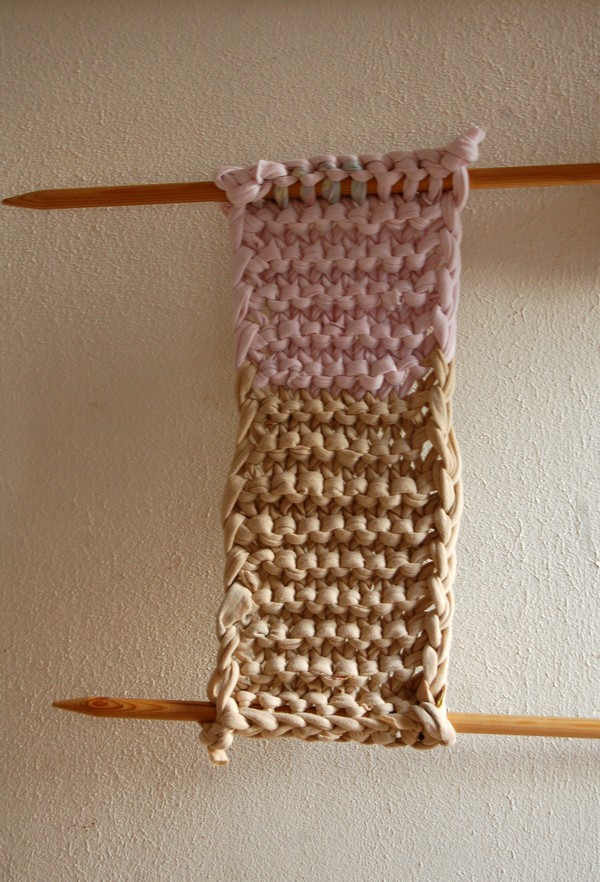 .13 mm needles, 10 stitches, 30 rows
2 t-shirts
weighs 190 gram
16 x 33 cm
15 x  44 stretched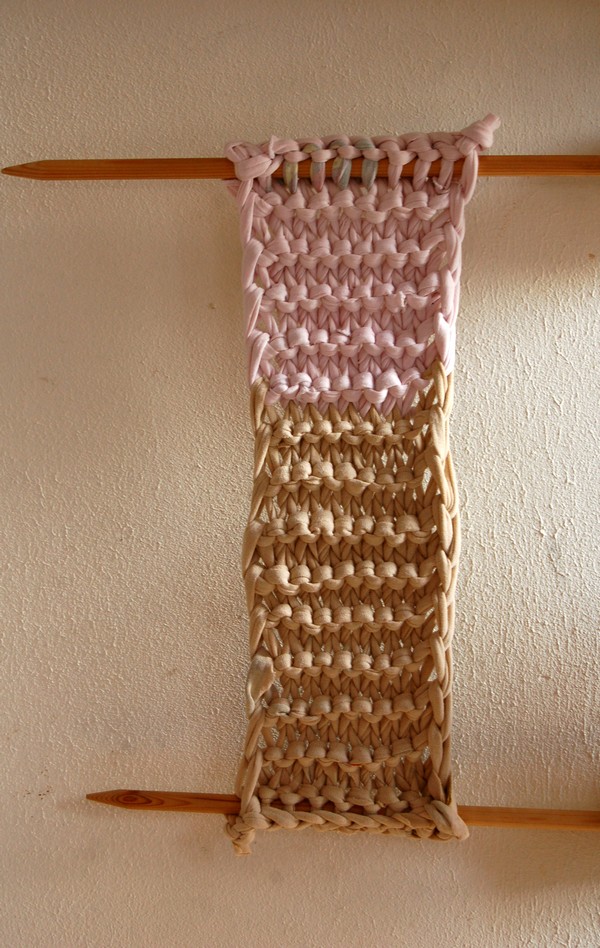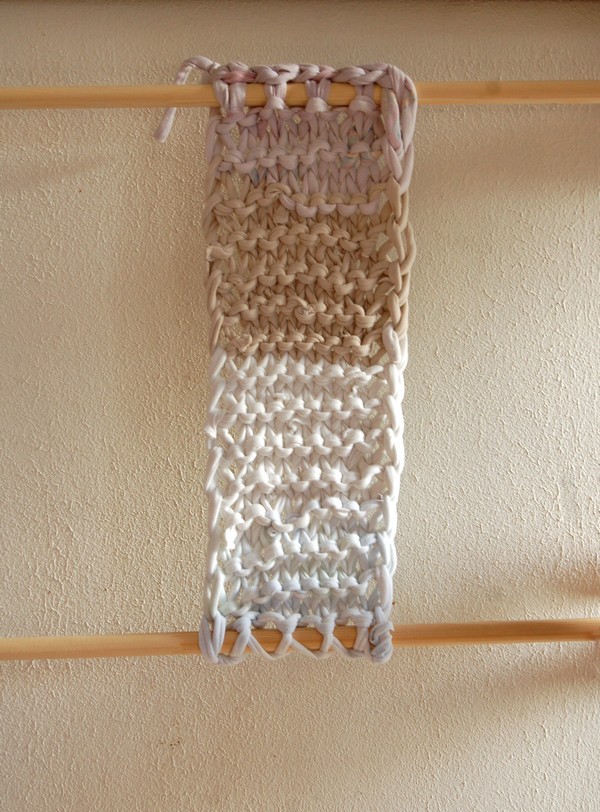 .18 mm needles, 10 stitches, 30 rows
2+  t-shirts
weighs 140 gram
18 x 39 cm
15 x  54 stretched