Big Knit Exhibition – den Haag April 2012
Last day of the Generatie Breien project – we managed three sheep! Then presented our little flock to parents, teachers and kids. Best show I ever did, shortest too. And the first occasion where my art moved someone to tears. For the kids put on a little  play starring the sheep, then fell out during the performance. Which caused unstoppable wails and tears – I take this as a big big compliment!
Below are some players in happier times (first time I made work that has been fought over, too).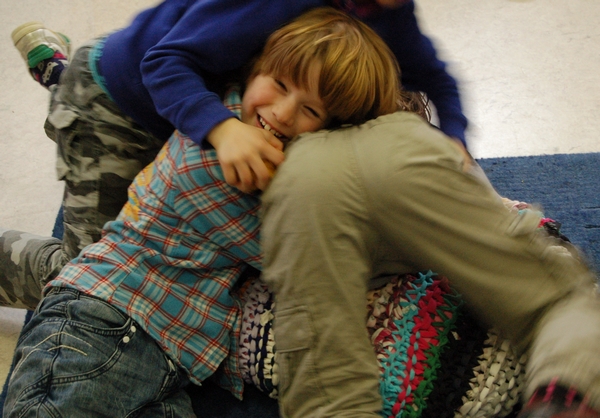 Ideas for new work keep popping up – as usual the secret is in doing things, paying close attention to what happens during the experiment.