*** Afsluitdijk plusses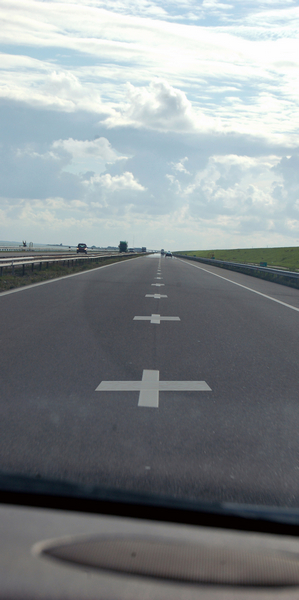 Been working on a presentation today to send to Rijkswaterstaat, the governmental agency that looks after Dutch dykes, rivers and waterways. I hope to persuade them to do a lot of pluses on a public motorway that sits on top of this archetypical dutch dyke, the Afsluitdijk. It would be an extension of  the plus and minus experiments I blogged about earlier.
It is a shot in the dark, emailing to someone who is a connection of a friend who works at Rijkswaterstaat. Wish I were better suited to this kind of thing …. it is in my nature to worry too much.  I worry about doing this thing and not doing this thing – which doesn't make a whole lot of sense, does it? Anyway, I made a nice presentation using Google Docs & found out how to
embed this in my blog – thanks to the incredible Google people this is easy-peasy.
I've included a number of images made at the Afsluitdijk last year, also did some mock-ups of what this particular motorway would look like if my project is executed. Nice, no?